Download our Ultimate Guide to Collagen
We often get asked about collagen.
What it is, how to promote our body's natural production of it, to why one should supplement with it, and what to look for in a good quality collagen product. In the past we've guided our customers to our website and blog where there are a multitude of incredibly interesting articles that explain the various aspects of collagen. However, we quickly realised that there is a growing need for a single source of truth. A place where you can get all the information about collagen in one go. So we decided to make one.
Welcome to our new Ultimate Guide to Collagen!
If you'd like to download our FREE Ultimate Guide to Collagen and learn more about this incredible product, kindly fill out this form.
"*" indicates required fields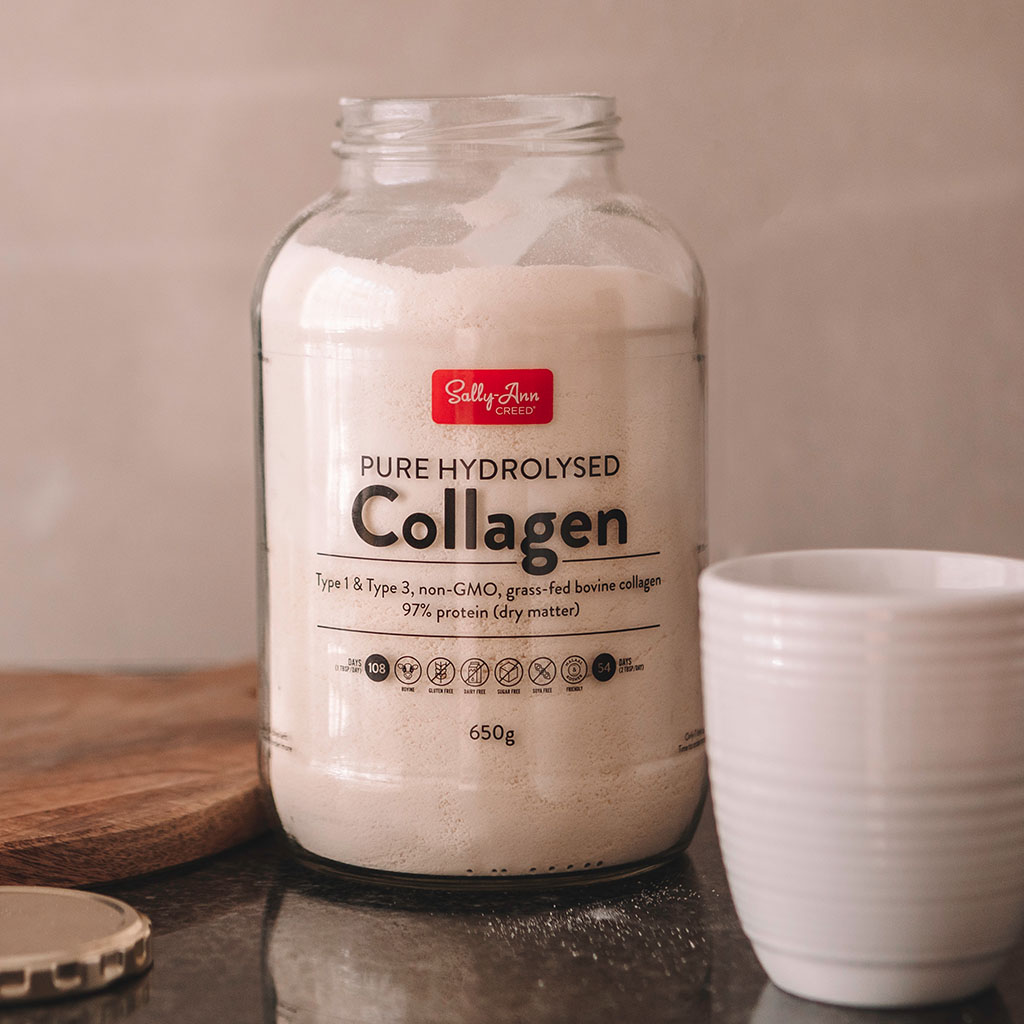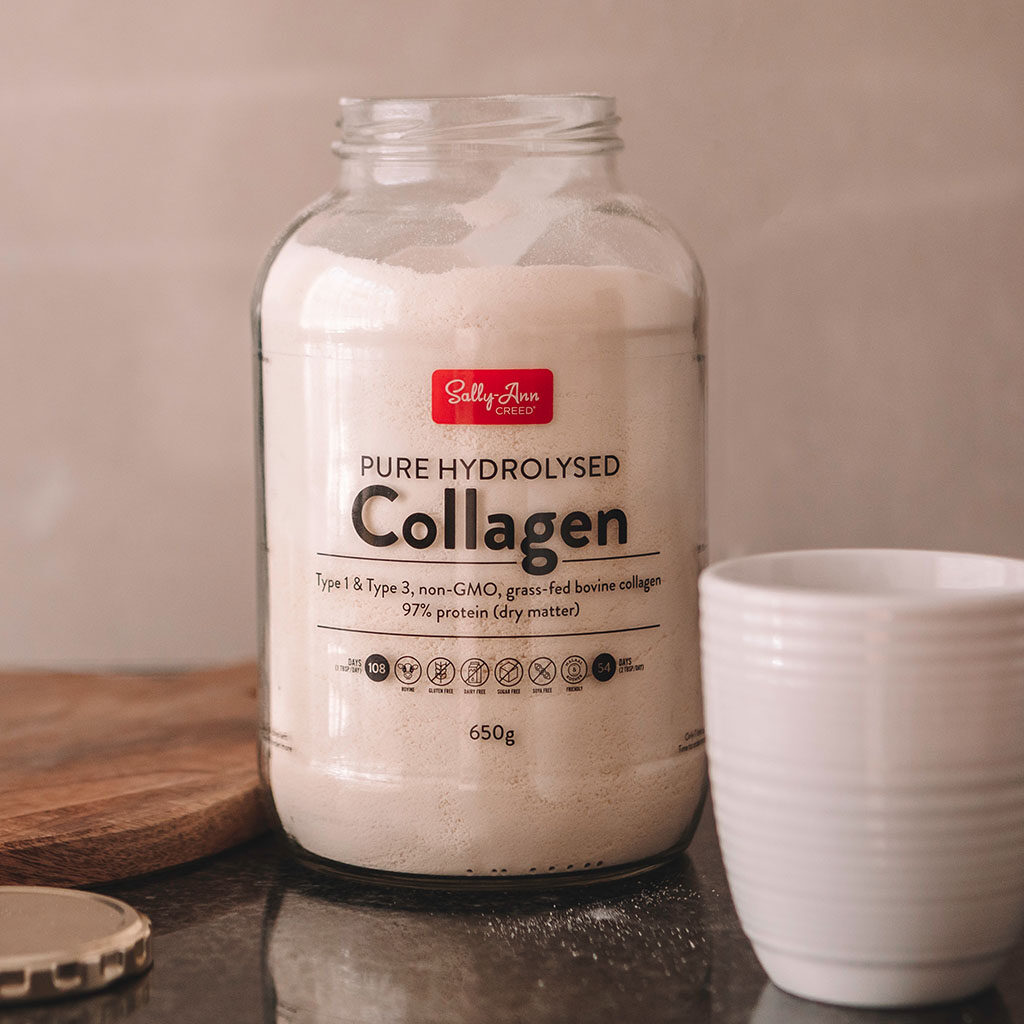 GENERAL TERMS AND CONDITIONS: By submitting this form, you signify your understanding that all information provided in this fact sheet is for information only, and cannot replace the advice of a medically-trained professional. Sally-Ann Creed® assumes no responsibility for any action taken by the applicant in using any information at any time and cannot be held responsible for decisions or actions taken as a result of this fact sheet, which is for information only. By downloading this fact sheet, you also signify your agreement and understanding that ALL materials are copyright and not for reproduction or distribution in ANY form whatsoever without the written consent of Sally-Ann Creed®. You will also be agreeing to receive email correspondence.