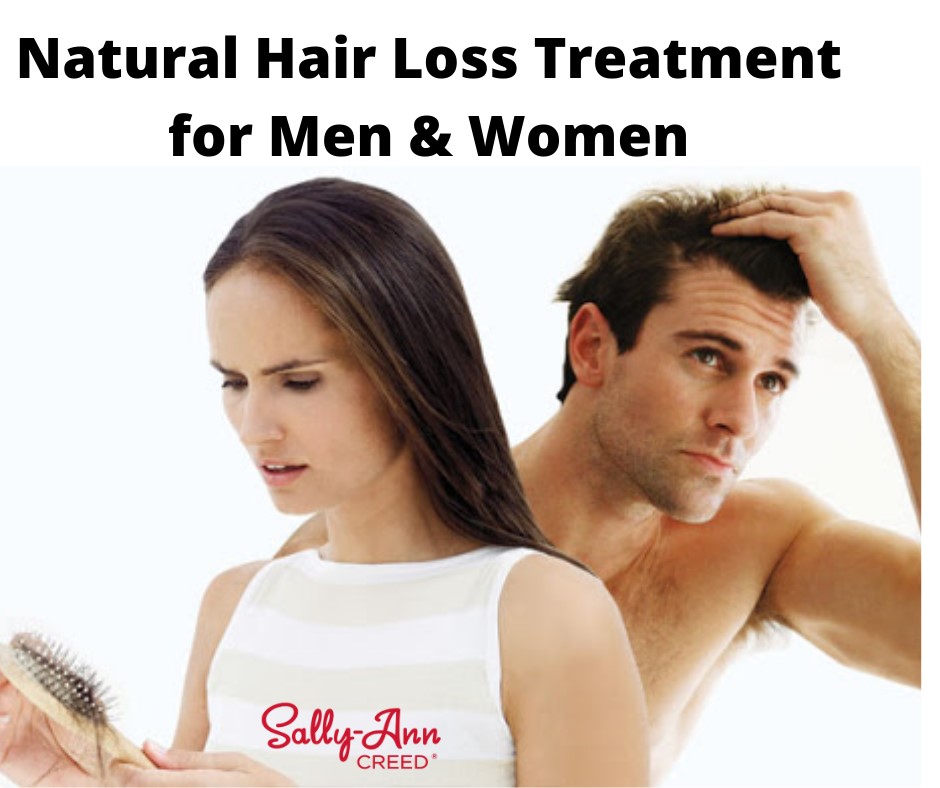 HairgenX is a completely natural range of DHT blocking hair loss products for men & women.  This amazing range of safe, natural hair-growth products are scientifically researched to combat Androgenetic Alopecia.  At different times of our lives, both men and women can experience hair loss. …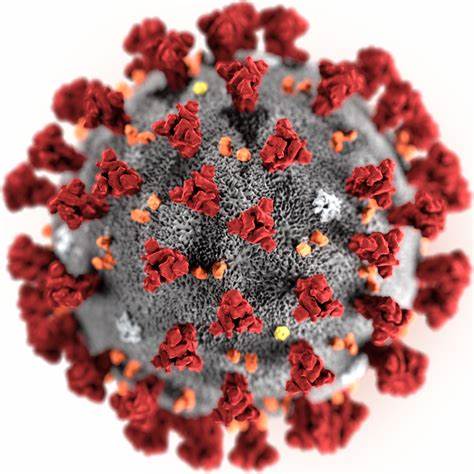 The corona virus or Covid-19 wreaking havoc in the world today belongs to a family of viruses called RNA viruses. All viruses exist in a twilight world between the living and the non-living in that they cannot live by themselves: they must infect a living host cell of a plant or animal within a short period of time to survive.…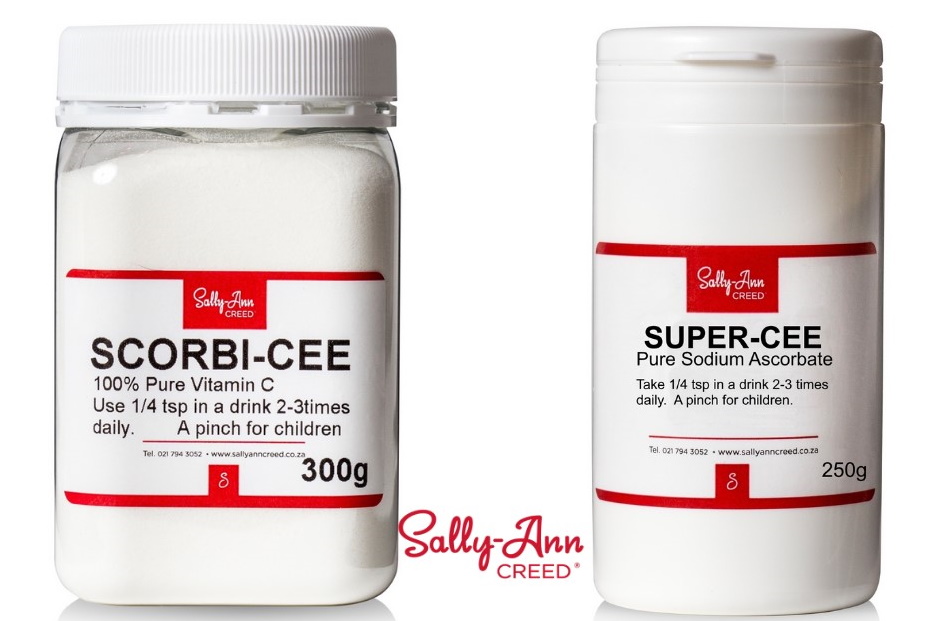 Many of you have asked me what the difference is. So here's a simple explanation.
Scorbi-Cee is ascorbic acid, or plain vitamin C. This is a very inexpensive and effective powder that you can add to water or drinks to get your quota of vitamin C in per day.…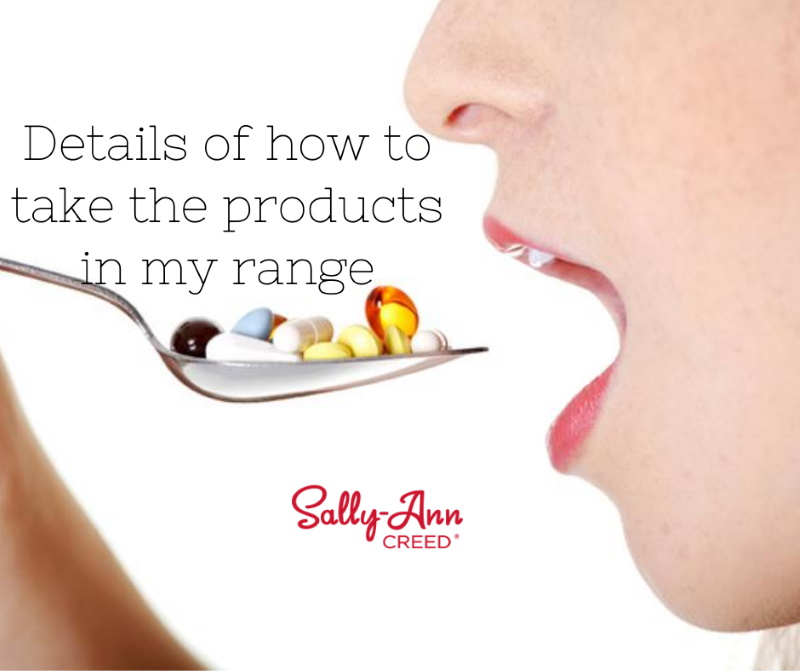 Contents:
Pure Hydrolysed Collagen
Skinny Collagen Soup
Super CollagenT2
L-Glutamine
MaxiMSM (powder and tablets)
Skinny Fibre
Magnesium Citrate Powder
Chelated Magnesium Premium
MaxiFOS
Vitamin D3 Premium 5000iu
Vitamin K2 Premium 100mcg
Ester C caplets
Scorbi-Cee and Super-Cee powder
Milk Thistle Premium
Clear Skin & Lips
MaxiBiotic 20
Biofort
BioSweet
Xylitol & Erythritol
Keto Sweet Zero
Omega-3 Fish Oil
Colla-Joint Plus for Man's Best Friend
This material bears the sole COPYRIGHT and INTERNATIONAL TRADEMARK of Sally-Ann Creed and may not be used without written permission from the author.…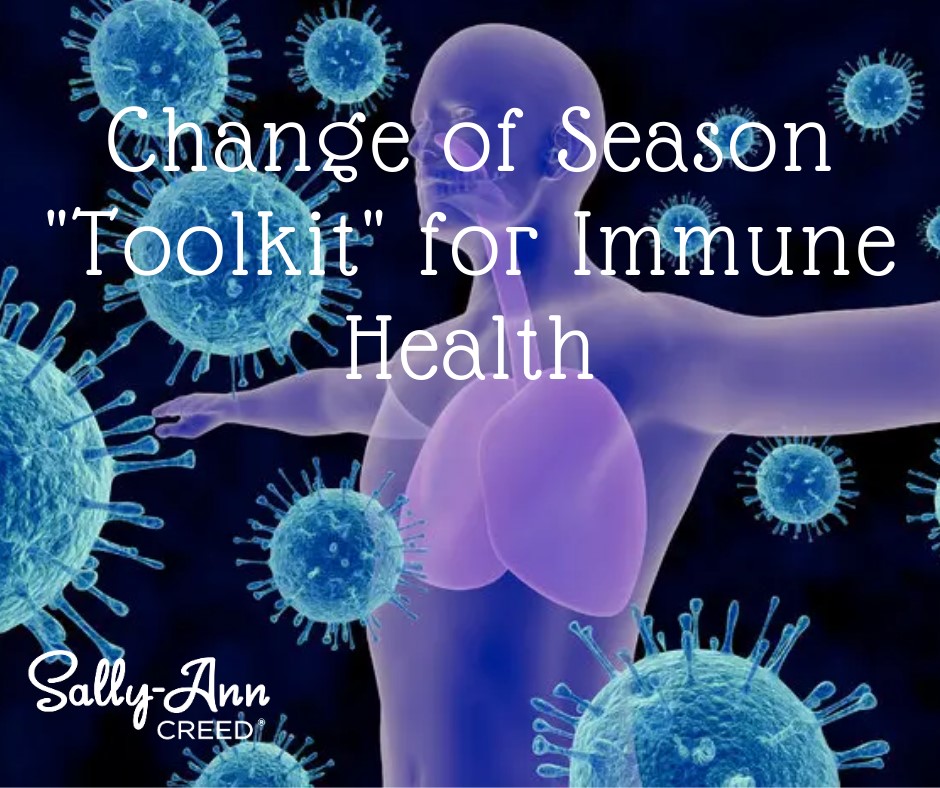 Apart from the panic over the Coronavirus, we are now officially entering a change of season world wide – either going into Autumn or Spring, depending in which hemisphere you live. Even the healthiest people seem to fall prey to the sniffles, respiratory and gut viruses sometimes and a host of other miseries at this time of year.…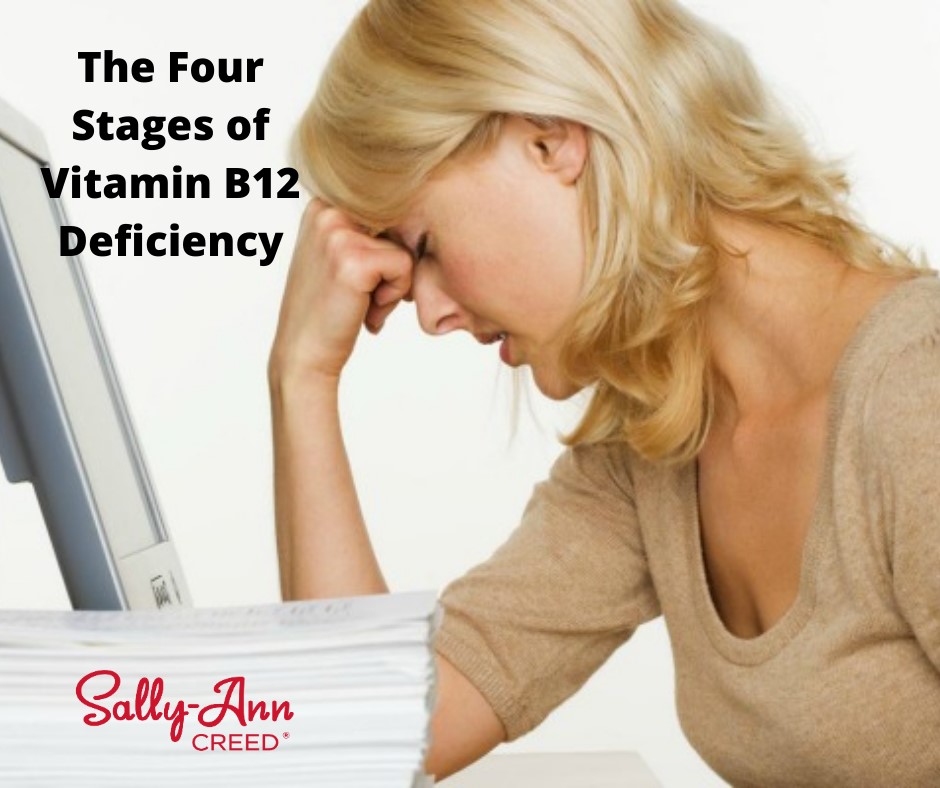 What people don't know who decide to go to a 100% plant-based diet is that it's fine for a while – the ADULT liver can store enough B12 to last anywhere from 1-5 years maximum.…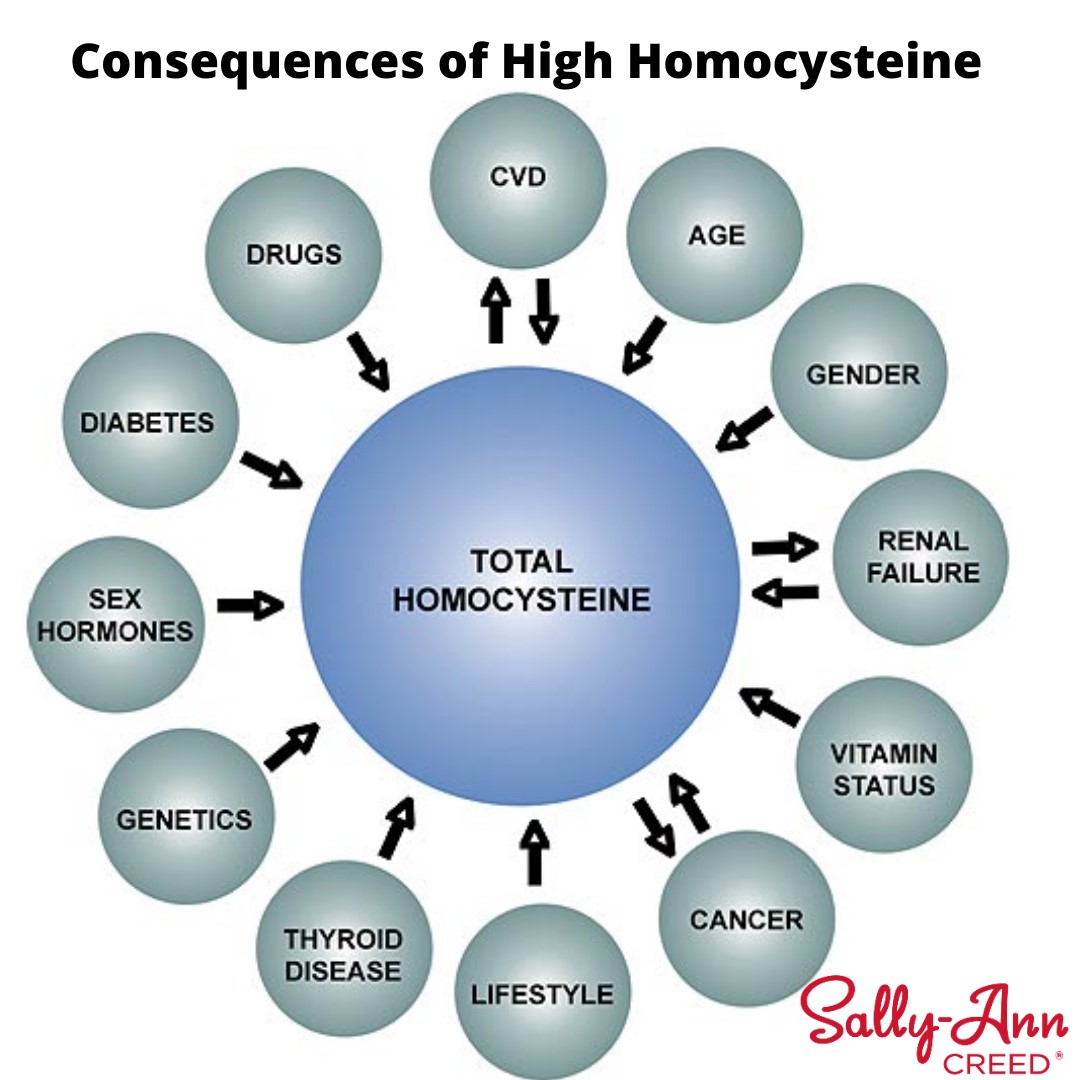 Homocysteine is a little-known yet powerful bio-marker for heart disease and strokes, but also dementia. More and more research papers now conclude that high blood levels of homocysteine pose a significant risk for two common types of dementia – Alzheimer's and vascular dementia – a risk factor that is within your control.…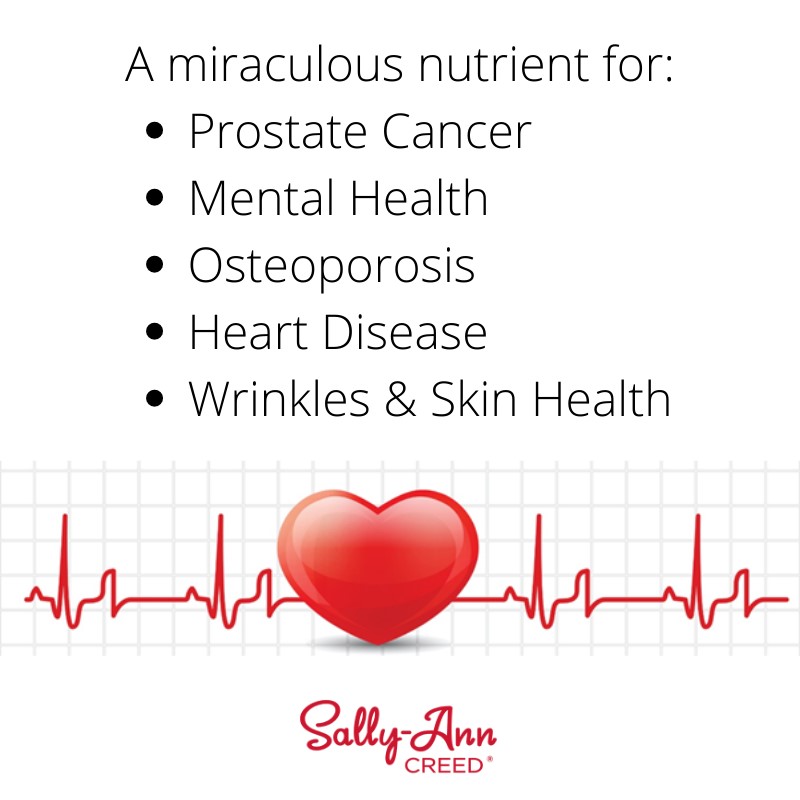 Getting enough of, or being deficient in Vitamin K2 can be a serious situation, to the point of developing heart disease or having a stroke. It may not manifest with any symptoms either which can be difficult.…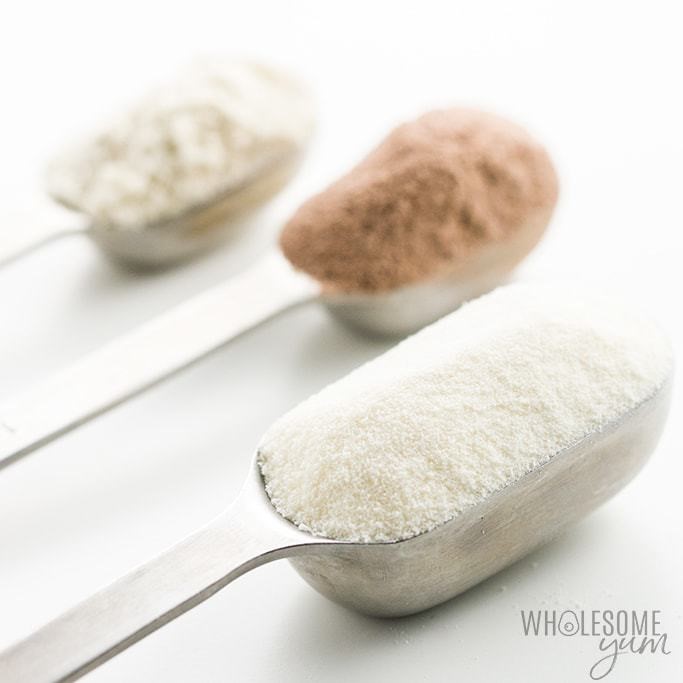 Are you confused yet? If so I hope this will help to clarify the different sorts of collagen products under my label.
1. Pure Hydrolysed Collagen – is type 1 & 3 collagen.…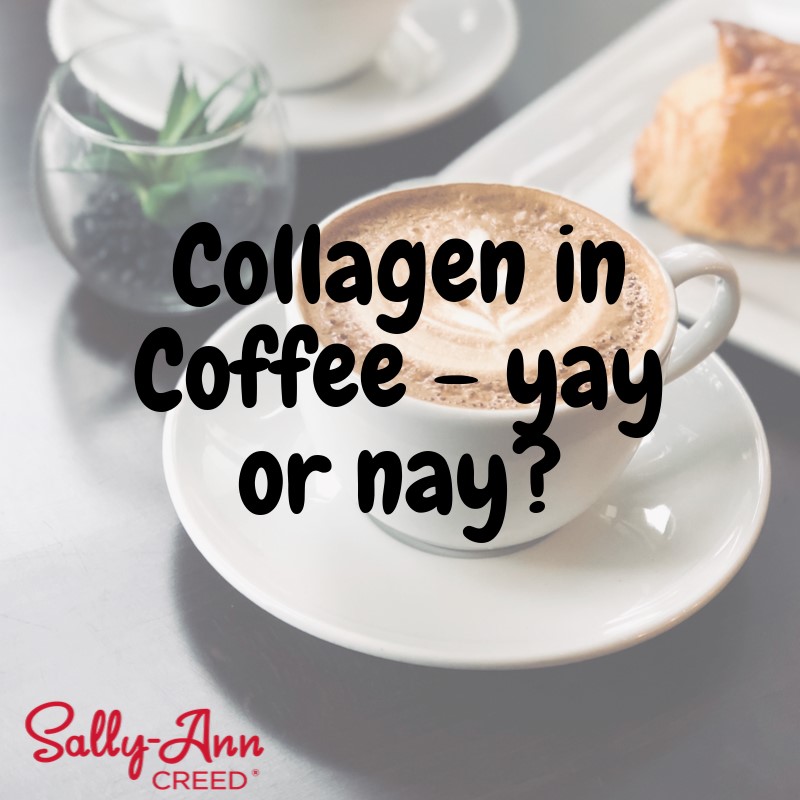 I've tried to ignore this for weeks, but keep getting asked whether its ok to put collagen into coffee – due to some articles with rather hilariously blatant articles telling you that it will break down, or won't work.…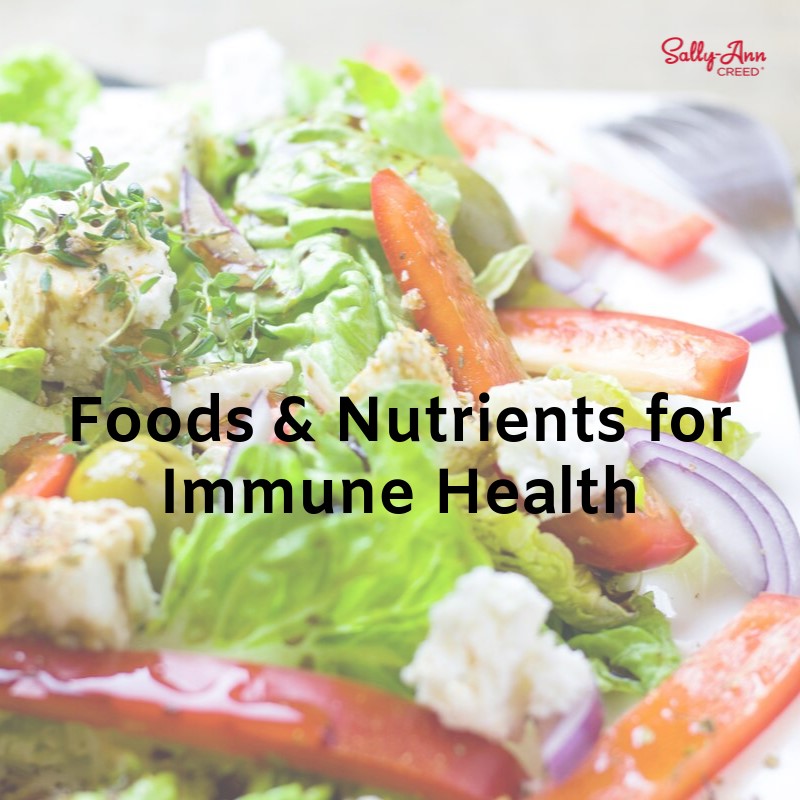 I am asked endlessly for immune boosting help – for change of season allergies and infections – to general immune boosting. So here's the article I promised I'd write.
BEST VITAMINS & MINERAL SUPPLEMENTS:
There are loads of course, but here are 5 important ones in order:
1.…
Rosacea is a really nasty skin disorder affecting the curves and features of the centre of the face most often, and also called acne rosacea. It's generally characterised by one or more of the following:
• Light to heavy facial flushing (erythema) which can be transient or permanent
• Papules and pustules
• Telangiectasia – threadlike red lines or patterns that cross the face
• Rhinophyma – where the nose thickens and becomes bulbous
Women of 30-50 are most often victims of this condition, and find it frustrating and embarrassing to deal with for obvious reasons.…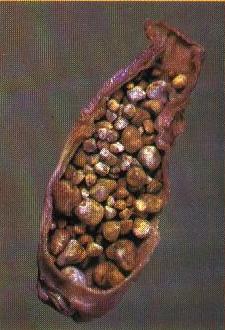 You may not know this, but you can develop gallstones while you are trying to lose weight. If you don't keep your gallbladder functioning normally allowing it to expel bile and emulsify fats, you could develop gallstones in your weight loss journey.…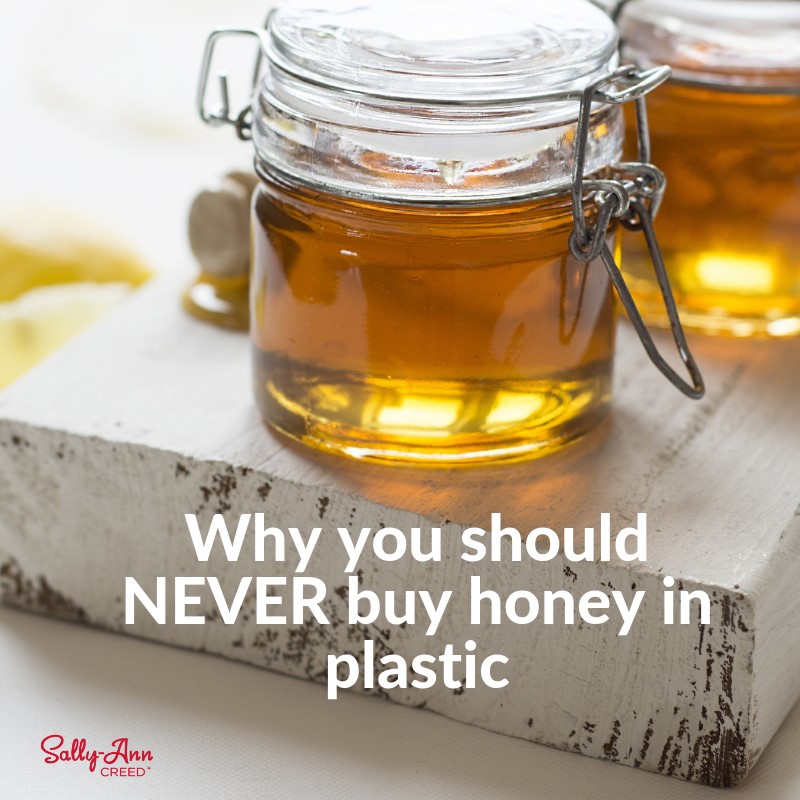 Let's face it – you can't beat glass. Even "food grade" plastic can leach chemicals and odours into your honey and there is a lot of research that shows it probably does. To me, a glass jar is a sign of QUALITY.…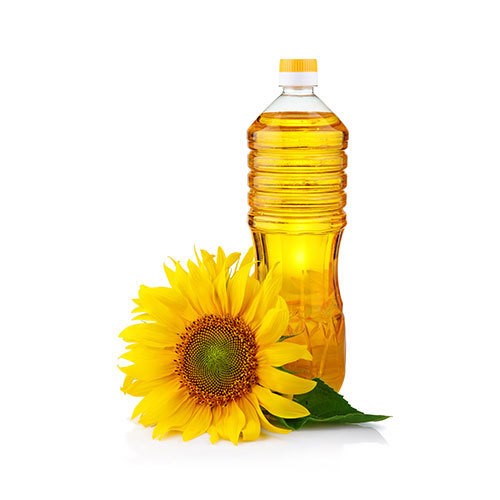 I have written about this many times, so here's one more time. You won't escape this oil if you live in the western world – it's cheap, freely available and found in every restaurant (and sadly a lot of homes) – but is it healthy?…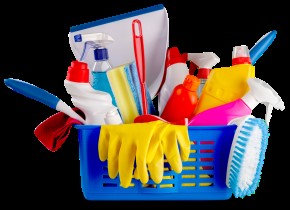 Phthalates: they are in dish soaps, air fresheners and all scented items. These disrupt the endocrine system reducing sperm count, and contributing to skin irritation, amongst others. To avoid these health problems, choose fragrance-free products, or use pure essential oils in a ceramic diffuser versus traditional air fresheners
Perchloroethylene (PERC): often found in aerosol paint concentrates, oven cleaners, laundry aids, dry cleaning solutions, and many others.
…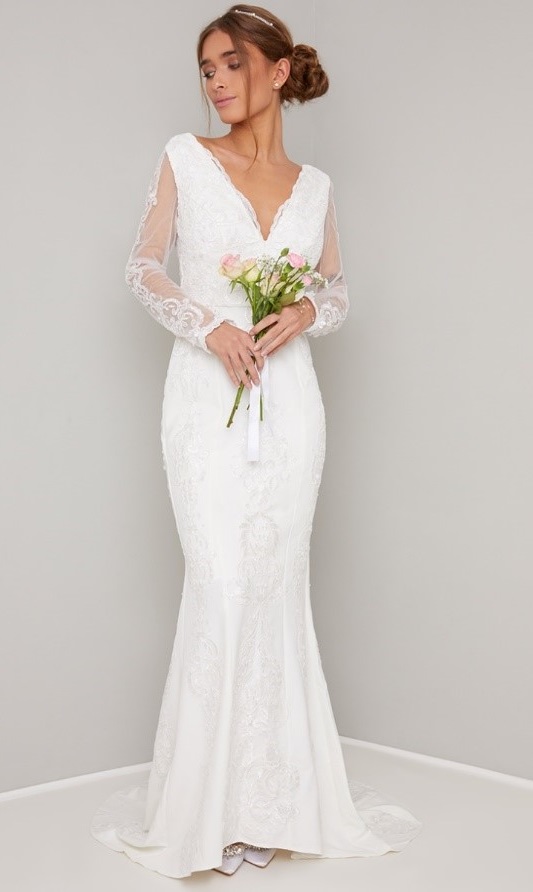 Let me start by saying that I am NOT in favour of fad diets, crash diets or anything that is unhealthy or extreme in any way, especially in the long term. However, there are those times in our lives when we absolutely have to lose a few kilos (and I stress a FEW, not 20!)…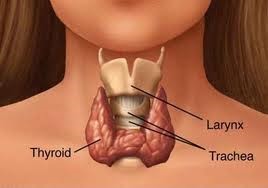 Anyone with a suspected thyroid issue should know how to test their thyroid properly. Most doctors only check TSH levels and assume your thyroid is fine as long as the TSH (Thyroid Stimulating Hormone) is below about 5 (way too high) these days.…
There are some very nasty chemicals out there – yes, they're all bad – but some are worse than others. The liver is the most important detoxifying organ in the body. When the liver can't effectively neutralize and dispose of toxins, they accumulate in the body.…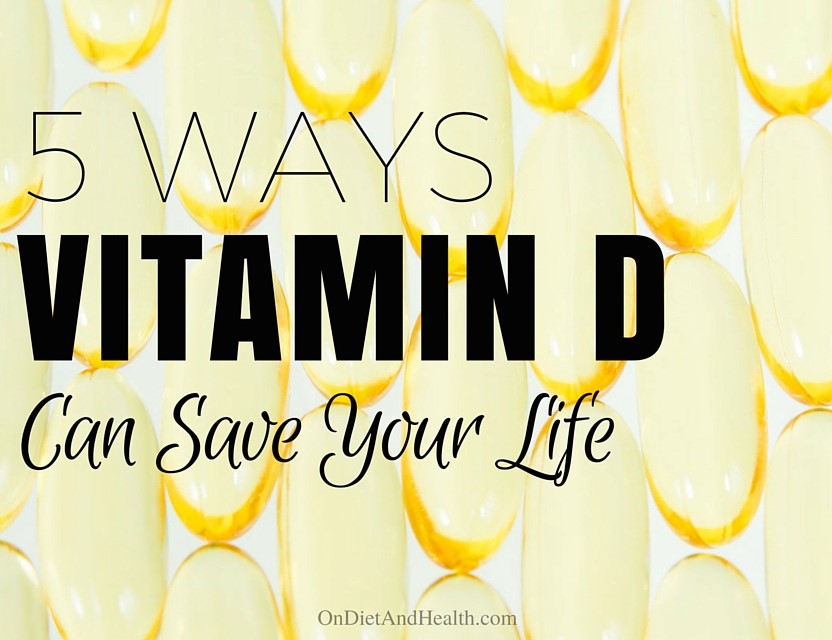 Yes, I believe it can. Vitamin D is a true superstar which affects so much more than bones and teeth, such as the brain, immune system, hormones, cancer prevention and gene expression which all rely to some extent on Vitamin D.…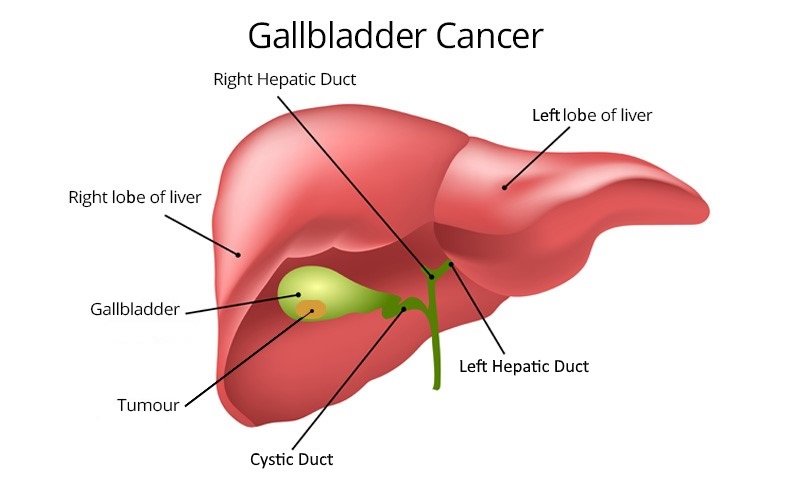 The gallbladder as I have said often, is not a dispensable organ. This little sac is there to collect bile – it's there for a reason, and should be cared for. But sometimes things go wrong, however, IF you CAN save your gallbladder please please do so.…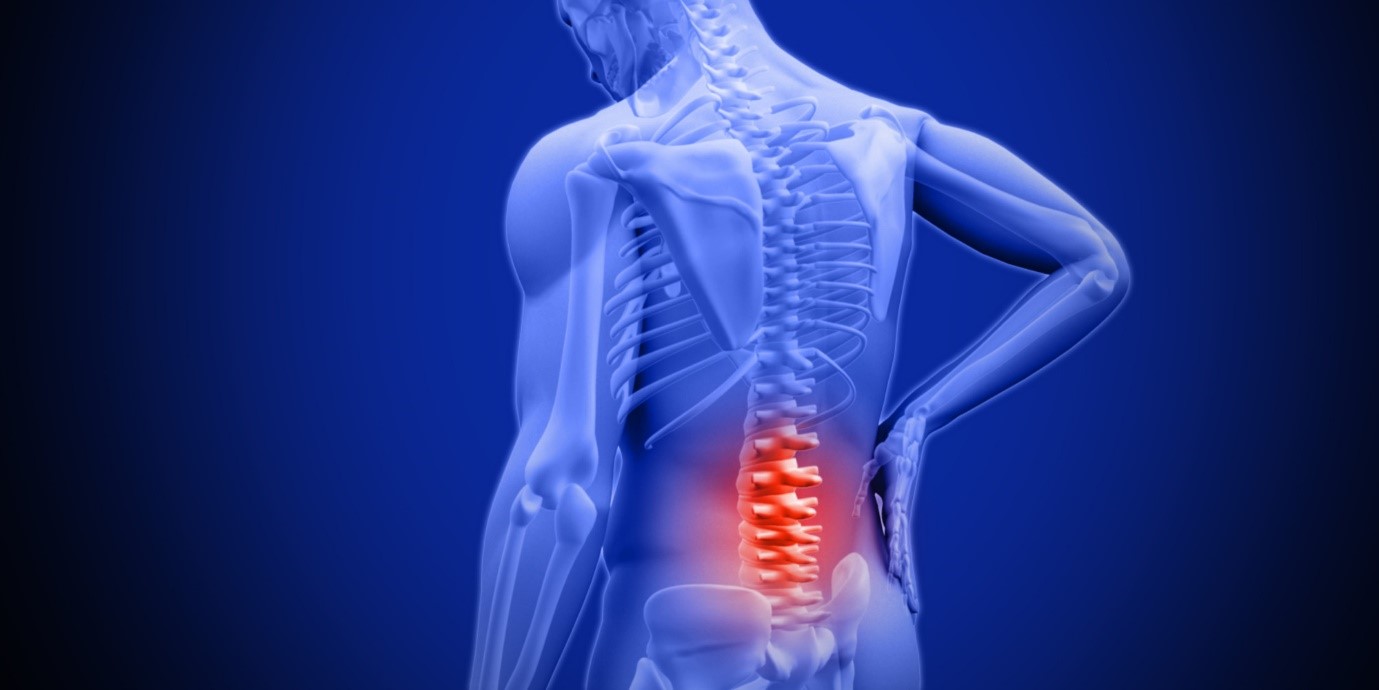 I got SUCH a fabulous message from SD I HAVE to share it – so wonderful.
"Hi Sally-Ann. I just wanted to give some feedback regarding your Pure Hydrolysed Collagen.
I have suffered for over 5 years with lower back pain.…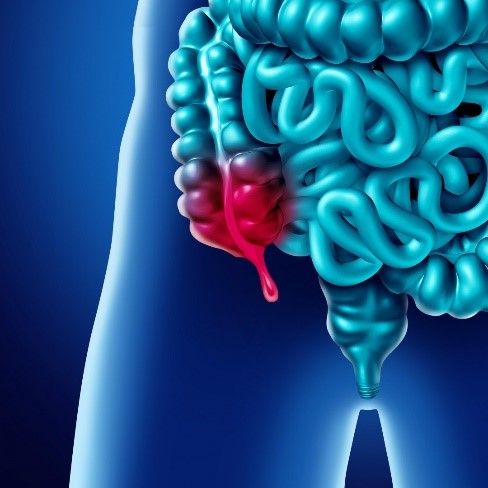 You probably know that there is a commonly held belief that there are 'bits' in our bodies we don't need like our tonsils and adenoids, spleen, appendix, gallbladder, womb and ovaries after menopause.…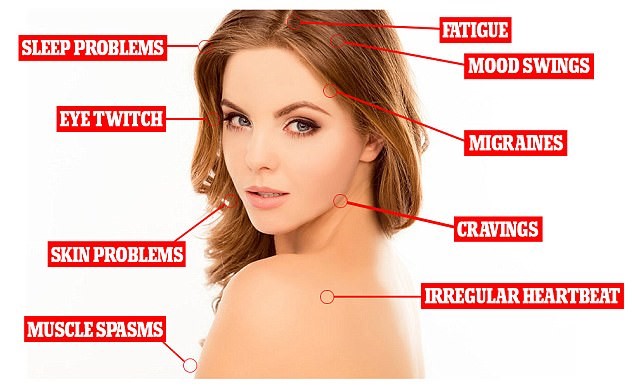 Researchers estimate that at least 50% of the US population is deficient in magnesium. The intake of the mineral has actually decreased in the Western world in recent years.
Magnesium deficiency is difficult to diagnose via testing because it exists in the cells and the bones – don't waste your time testing for serum concentration because only 0.3% of body magnesium is found in serum (blood).…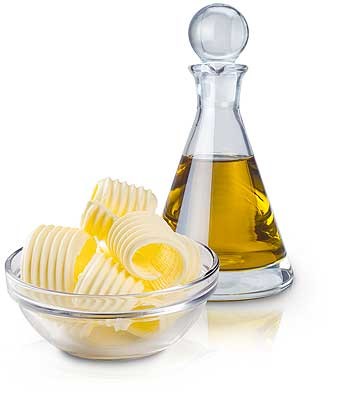 There is so much confusion today about fat, but what we do know is fat is not the enemy. Here are some GOOD fats you can use for different cooking methods:
SAUTEING AND COOKING
Use heat-stable, saturated fats – animal fats which do not oxidise or get damaged by heat. …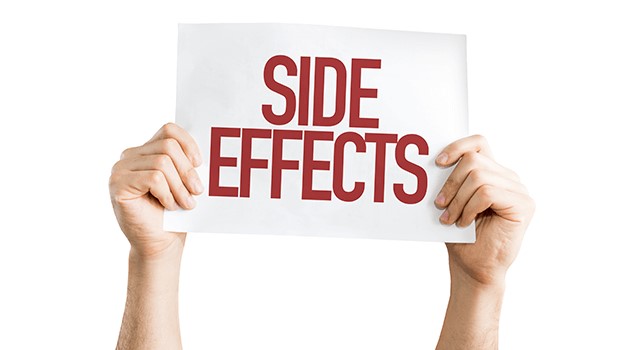 I am still amazed every day by what my utterly amazing brand of Pure Hydrolysed Collagen I am bringing in is doing for me, and for thousands of people around the country. It's become so effective that many doctors are referring patients to this brand (which is the fastest growing brand of collagen in the country) but there ARE side effects!…
Product Information:
This is a wonderfully unique, no-calorie, no-carb sweetener made from all natural ingredients. It has a wonderfully clean sweet taste with no artificial aftertaste whatsoever. If eaten by the spoon it melts quickly in your mouth and tastes a lot like candy floss if you are old enough to remember that far back.…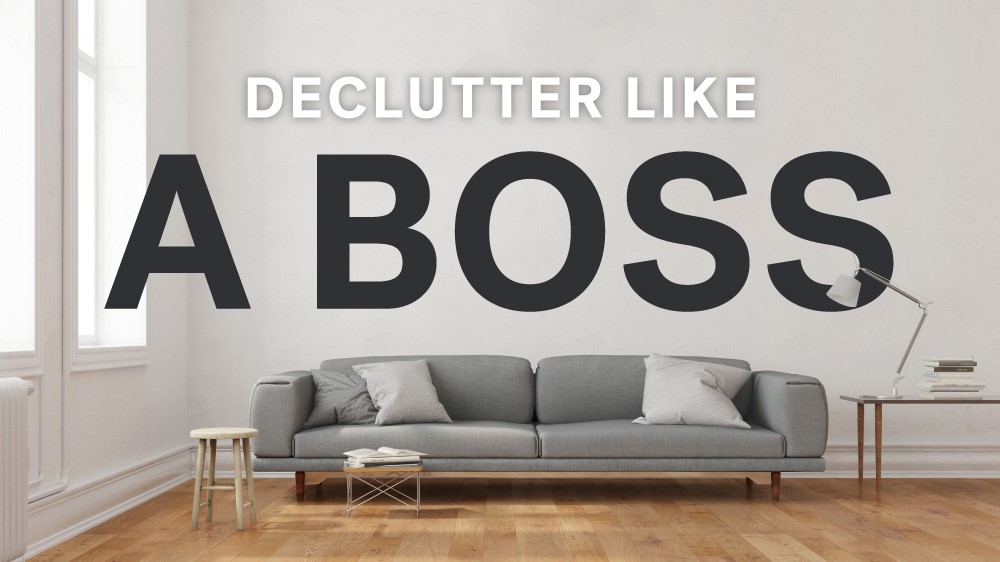 Decluttering/KonMatri à la Sally-Ann
Well, it's finally bitten me – the KonMari/decluttering bug the Japanese use. Better to have a few things you love than a household of things you barely use. It's so addictive once you start, it's hard to stop!…
This plan is designed to not only help you lose weight but to look good, to improve your facial contours (no more puffiness!), get rid of excess water weight, NOT lose muscle but lose body fat stores instead, and greatly improve the state of your health – all at the same time.…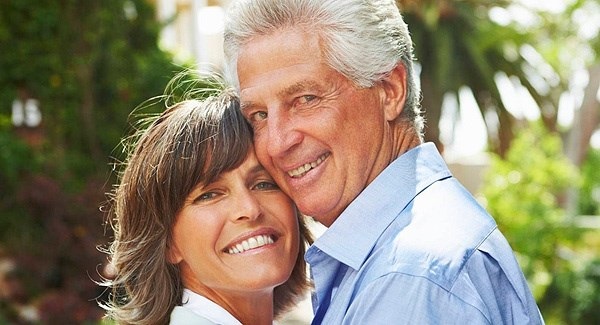 The best way to get the vitamins, minerals, and other nutrients you need is to start with good, wholesome, whole, real food – the very best quality you can afford. Of course growing your own is first prize (organically) but if you can't do the best you can.…