Meet
Sally-Ann
Creed
Functional Integrative Nutritional Therapist.
Author of 10 books, researcher, speaker, product developer.
I got into the health industry in a serendipitous way, as I recovered from debilitating ill-health myself and know the agony others go through in this condition. By the age of 30 I was admitted to ICU on a regular basis with life-threatening asthma attacks. This usually sparked horrific sinus infections and a few years later – full on panic disorder which lasted 13 years – all of these requiring copious amounts of pharmaceutical drugs, long hospital stays and to add to it, many sinus operations. I regained my health thanks to Dr Robbie Simons (Australia) and the Lord, whom I believe is the only Healer, but He uses people and food.  You can read my story in my seminal work, Let Food Be Your Medicine (revised update due early 2018).  I later qualified from the prestigious International Academy of Nutrition in Sydney Australia with a post graduate diploma in Clinical Nutrition, later studying Functional Medicine and numerous other nutrition-related courses.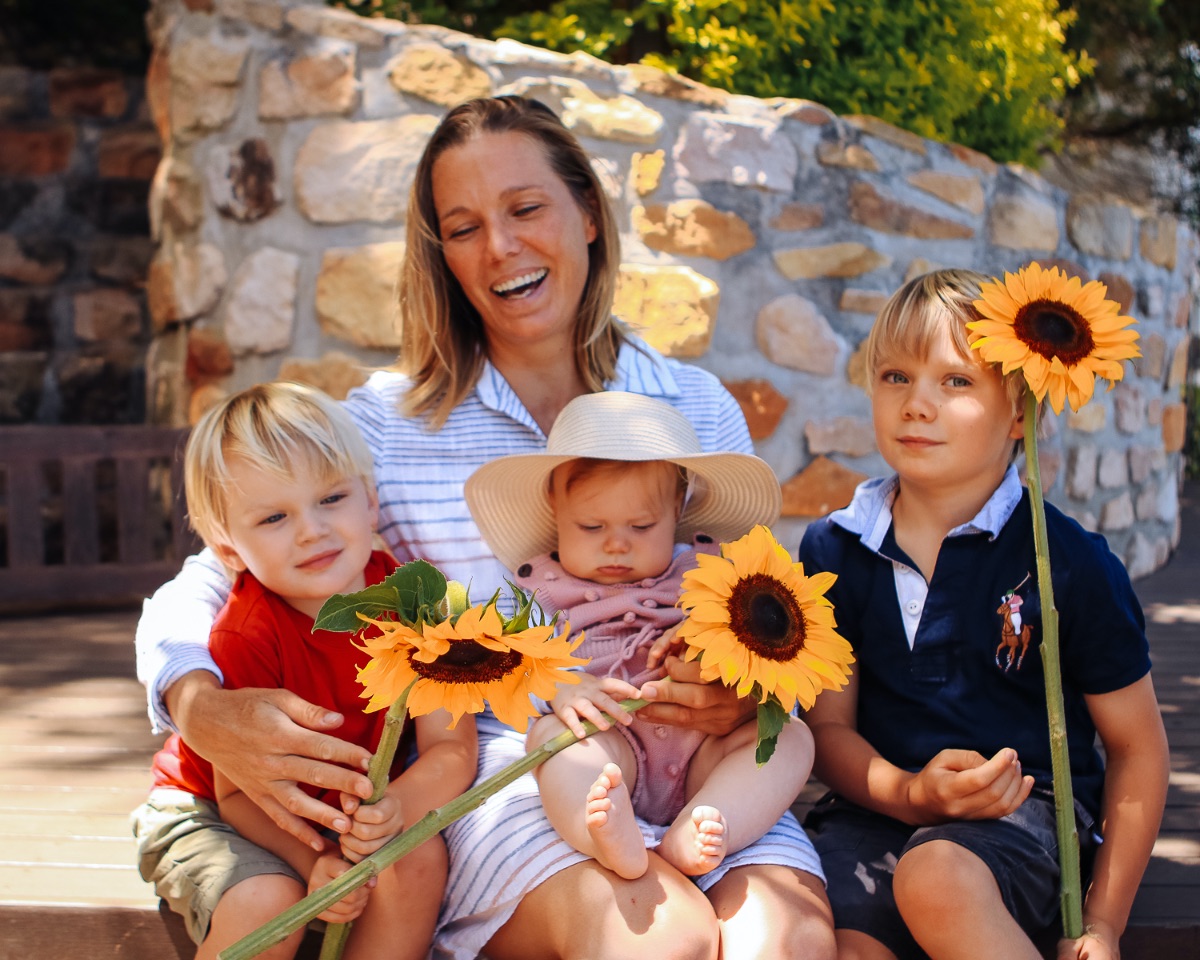 Meet
Roxy Davis
Roxy is a nine time South African Surfing Champion, professional Surf Coach, business owner, mother and founder of the Roxy Davis Foundation.
In 2017 Roxy made Surfing history in South Africa with her selection as Captain of the South African Longboard Surfing Team, becoming the first individual to represent South Africa as a Shortboard Surfer, Stand Up Paddle-board Surfer, Longboard Surfer, National Surf Coach and National Surfing Manager.
Out of the water Roxy has achieved a great deal academically. She has completed an Honours Degree in Psychology and Communication through the University of South Africa (UNISA), building on her initial qualification in Sports Psychology. She is registered as a Psychological Counsellor with the Health Professions Council of South Africa. Roxy is also a qualified Chef, having studied at the world renowned Silwood Kitchen. Roxy is currently studying for a Degree of Master of Philosophy in Disability Studies at the Department of Health and Rehabilitation Sciences of the University of Cape Town. Her research topic is "How children with disabilities in the Western Cape experience participating in a surf therapy programme". You can read more about Roxy here www.roxydavis.com
Sally-Ann Creed
Post Grad Dip: Clinical Nutrition, International Academy of Nutrition, Australia
Graduate: Functional Medicine Education Series, IFM, USA
Graduate: Applied Functional Medicine in Clinical Practice, IFM, USA
Graduate: Functional Nutrition Head to Toe, Institute for Functional Medicine, USA
Diploma: Nutritional Supplementation, International Academy of Nutrition, Australia
Traditional Medicine Practitioner (Herbal Physician)
Member: SA Traditional Doctor's Union
Member: IFM, USA
Winner: SA's Most Influential Women in Business & Government 2009/2010
Winner: Book Of The Year 2014: The Real Meal Revolution (co-authored with Tim Noakes)
Winner: National: World Gourmand Cookbook Award for Tasty WasteNOTS, 2017 (co-authored with Jason Whitehead)
Winner: International: World Gourmand Cookbook Award for Best in the World (Tasty WasteNOTS in the Innovative category), May 2017
Author: of many books, all of which have been best-sellers
Roxy Davis
Psychological Counsellor (Private Practice PRC 0021628)
Professional Certificate of Medical Nutrition
Member: Institute for Functional Medicine
Member: Psychological Society of South Africa Reg No: PSY4230
Trained Chef: Silwood Kitchen School of Cookery
Certificate in Sports Psychology
Level 2 International Surf & SUP Coach
International Surfing Association Course Presenter
ALL YOU NEED
TO KNOW ABOUT
low-carb
LIVING
THE low-carb CREED
won the following at the Annual
SA Publication Forum Awards:
Certificate of Merit:
Excellence in Writing
and Communication
Certificate of Merit:
Excellence in Design