Join our Friends of Sally-Ann Creed program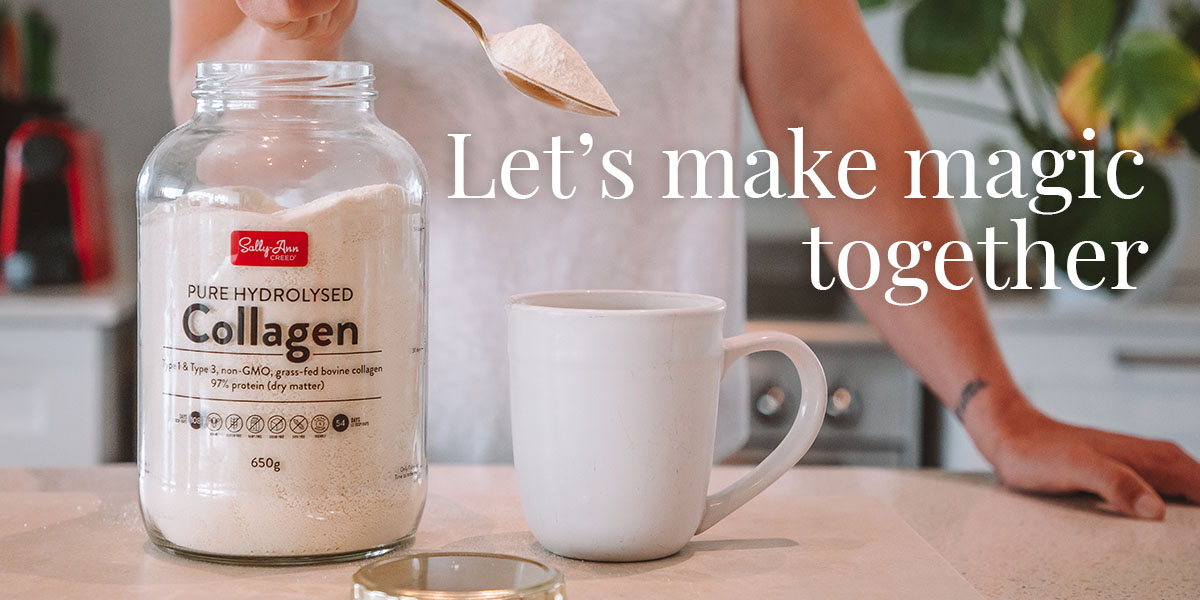 Our Friends of Sally-Ann Creed program was born from us wanting to reward our loyal customers who share their good-news stories with others. By signing up to our 3-month program, you'll be rewarded for sharing your success stories and encouraging your friends and family to try our incredible products for themselves.
Each member of the program will receive their own personalised code that will give first-time buyers of Sally-Ann Creed products the opportunity to try them at a fantastic discounted rate. This allows them to try products like our Pure Hydrolysed Collagen (South Africa's best collagen if we say so ourselves), our incredible Vitamin D3 and effective B-Complex.
If, at the end of each month, there have been at least 3 sales using your code, we'll send you a month's supply of Pure Hydrolysed Collagen!
To sign up for this 3-month program, fill out the form and we'll be in touch in the coming days.