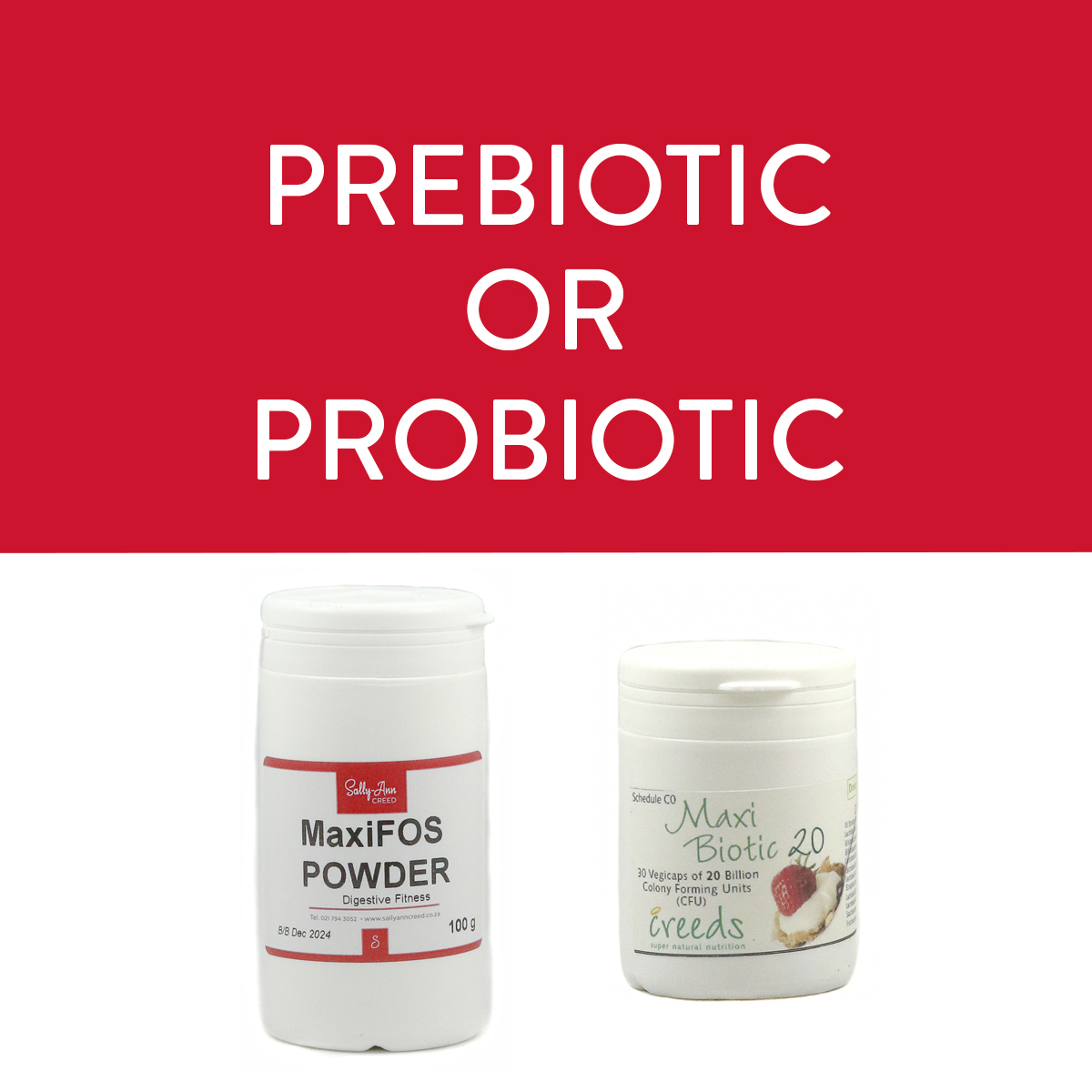 Probiotic and Prebiotic?
Trusting Your Gut
In human intestines, there are many strains of two main species of friendly bacteria, Lactobacillus and Bifidobacterium.  Probiotics and Prebiotics both help those friendly bacteria, but in different ways:
What is the Difference between Probiotic and Prebiotic?
…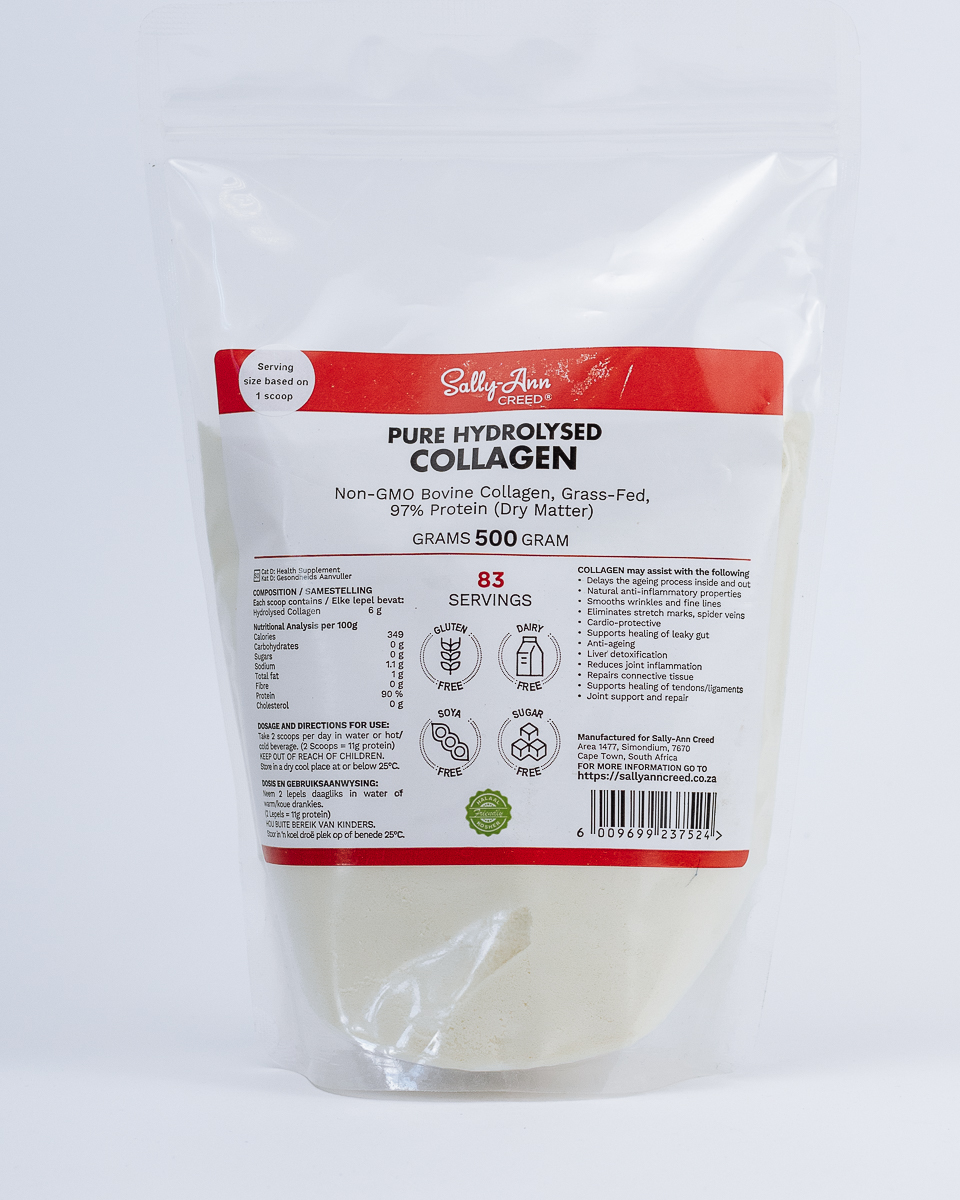 Speed up your healing – dump gluten and increase protein
Lack of essential and bioavailable proteins are a major contributing factor to persistent illness especially in those with gluten sensitivity. Protein is the main ingredient your body uses to build immune antibodies as well as heal inflamed structural tissues and muscles.…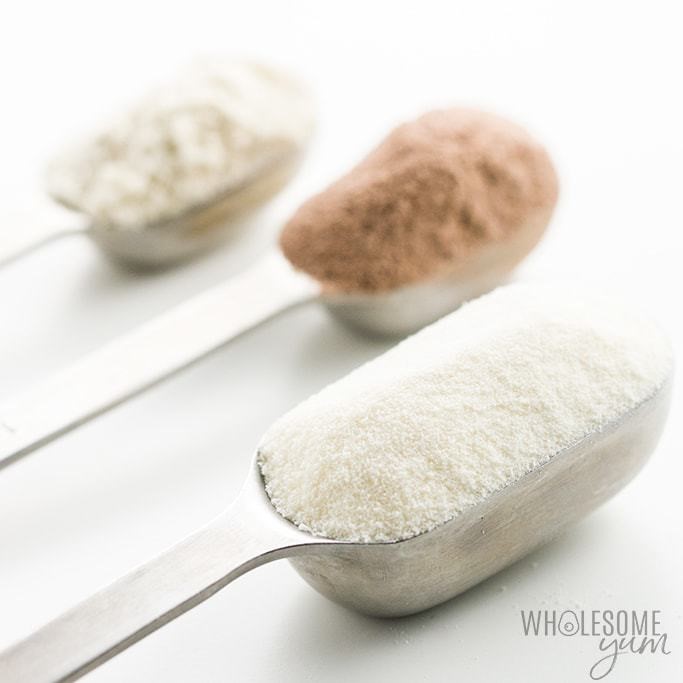 Collagen declines with age, and for this reason research into collagen has exploded in the past few years.  I decided a some years ago to womble around and look at what's available in the collagen line, and sadly I was flabbergasted at the additives and all I saw in the products on the shelves. …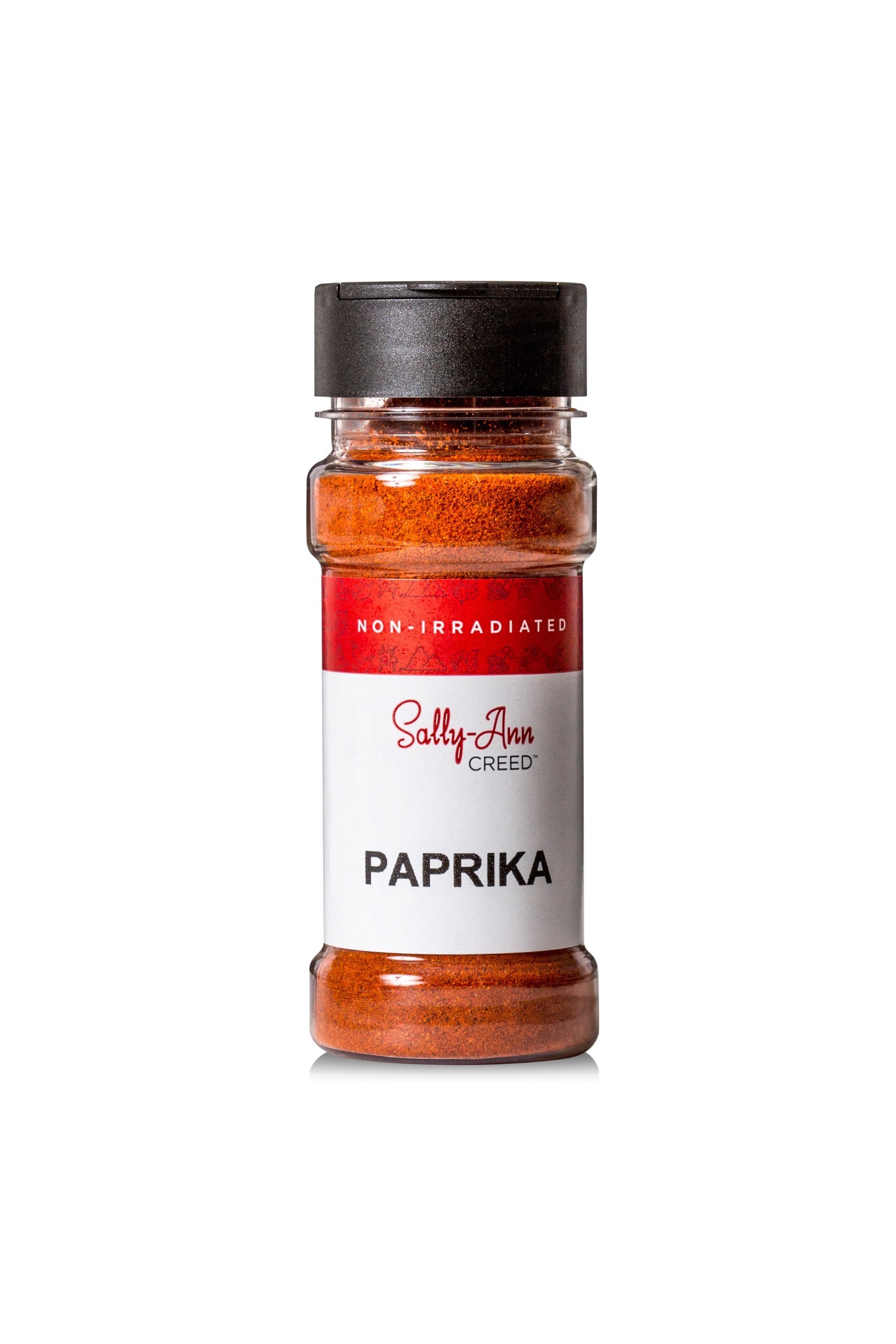 I've just brought in a pile of the most marvellous organic and conventional (but ALL non-irradiated) herbs and spices.  Why? Because I don't trust those I buy off the shelf! Simple.  They could be, stale, 'cut' with cornflour or wheat starch, heaven knows what else, and what kind of conditions are they dried in? …
Berberine is one of the most exciting natural products in current medical research and has nothing short of amazing properties. 
Other than for weight loss, it's a powerful:
Anti-viral

Anti-inflammatory

Anti-bacterial
Berberine is most commonly taken for
Weight Loss

Powerful anti-ageing properties on skin

Anti-inflammatory for skin and entire body

High Blood Pressure

Diabetes

Dysglycaemia

Reduces Insulin Levels

High Cholesterol

Polycystic Ovary Syndrome
Some studies say it's much better than metformin. …
AV/AT has been found to be a powerful potential inhibitor of this horrible virus. We are watching decimate economies and lives globally. A paper published a few months ago gives enormous hope for natural treatment of viruses.…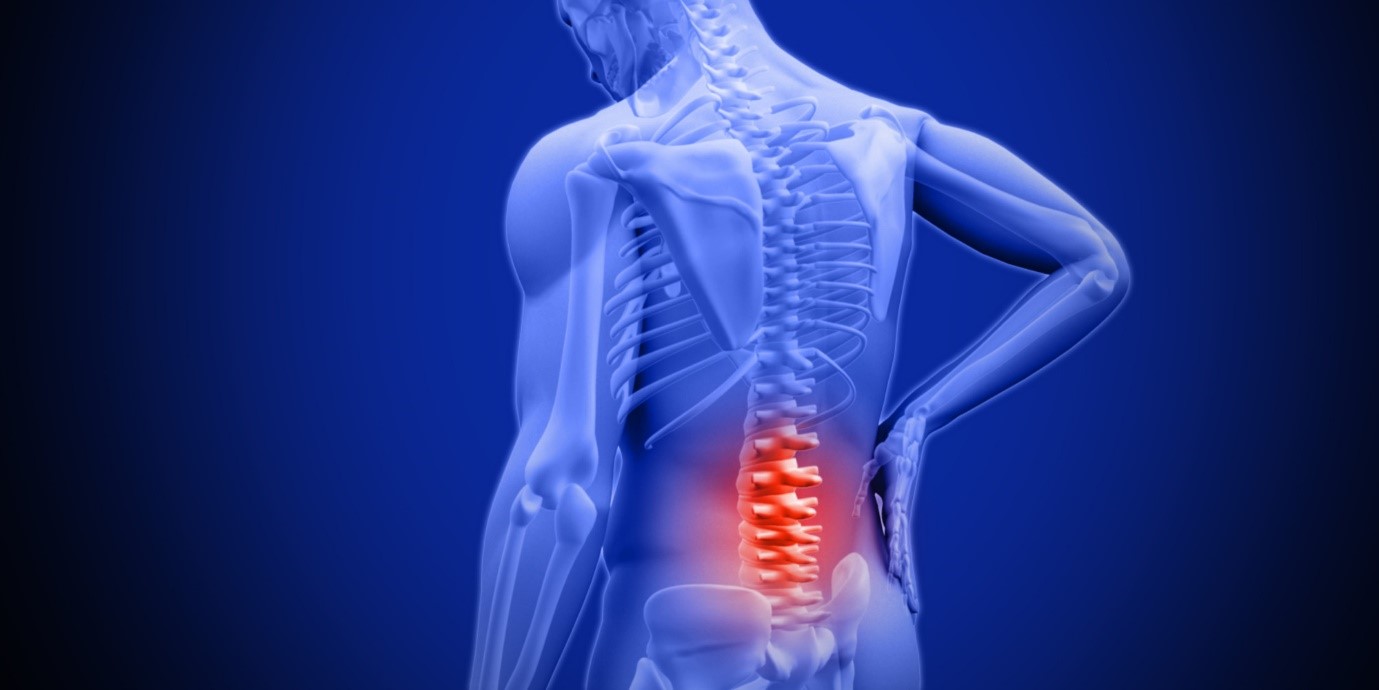 We've all been there (well if you are over 35 you probably have been), that horrible pain you get in your back, neck or sciatica, it's not pleasant. So here are some thoughts on how you can address this.…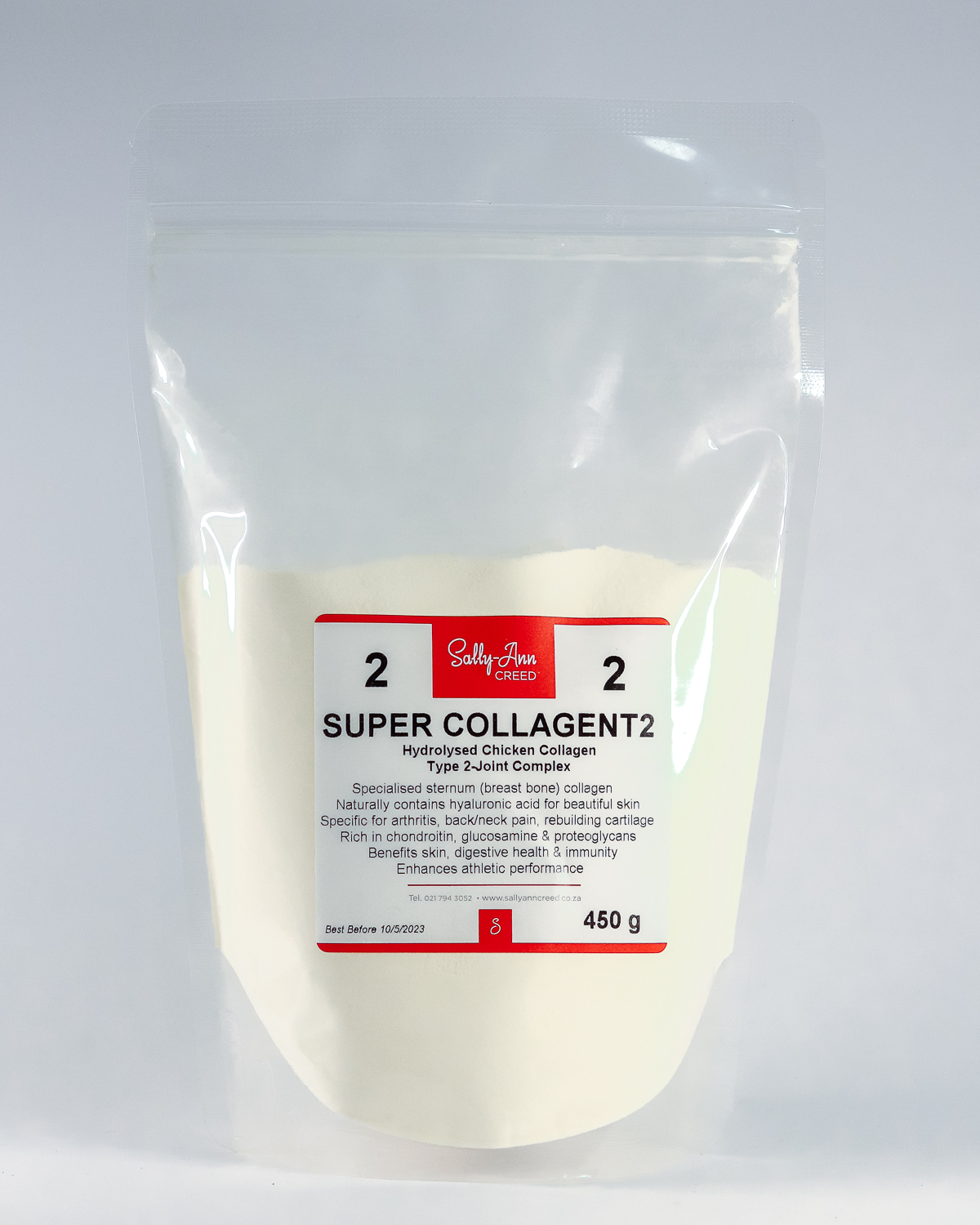 Chicken collagen (type 2) is very different to bovine collagen (type 1 & 3) – it is taken from the chicken sternum (breast) which is made up of pure collagen. No chickens are killed for collagen, just as no beef cattle are ever killed for their collagen – collagen is an industry which uses the vital parts of the animal which otherwise might be discarded, but which are very valuable.…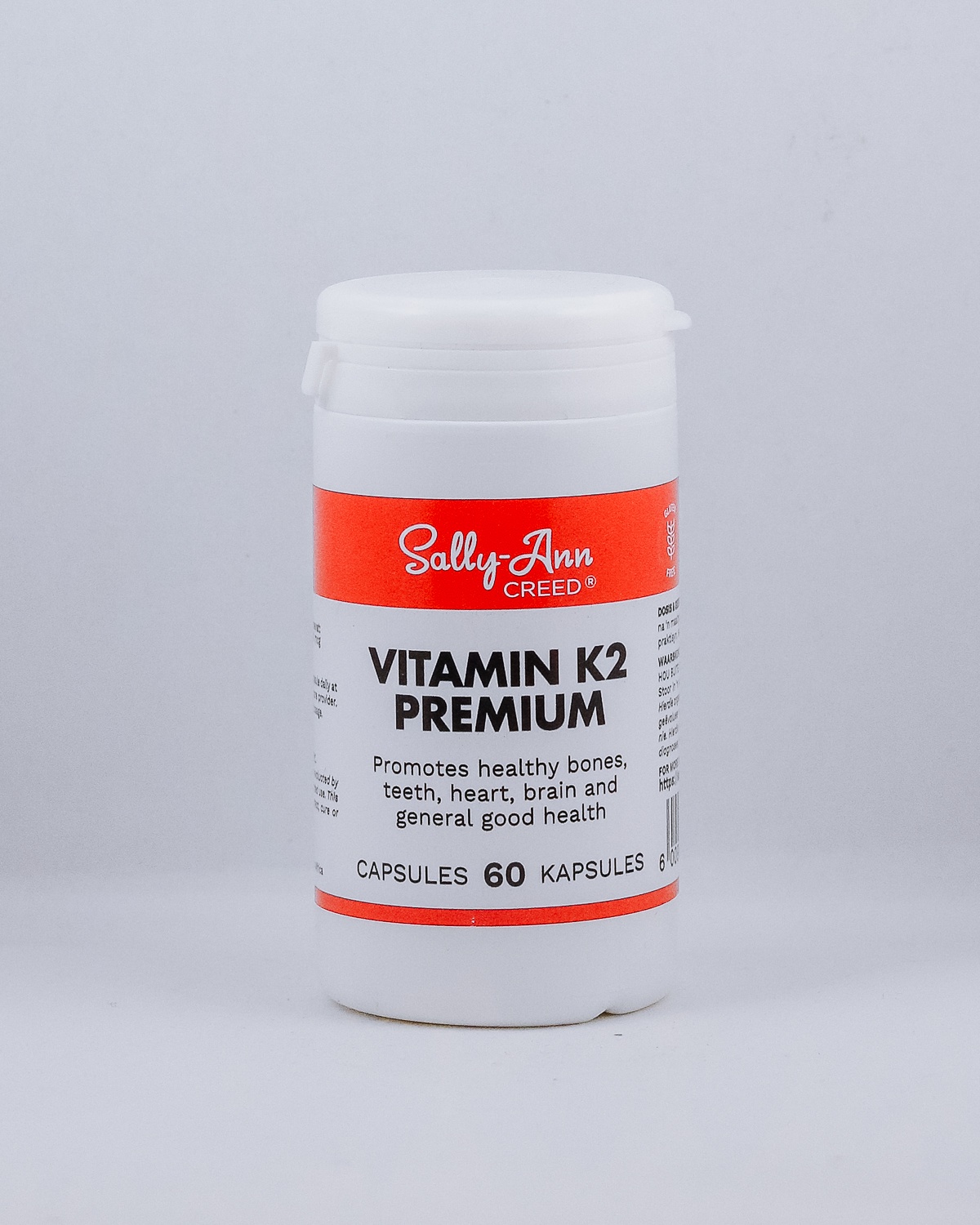 While you might not be deficient in K2, not getting enough or being deficient can be a serious situation, to the point of developing heart disease or having a stroke.
It may not manifest with any symptoms either which can be difficult.
…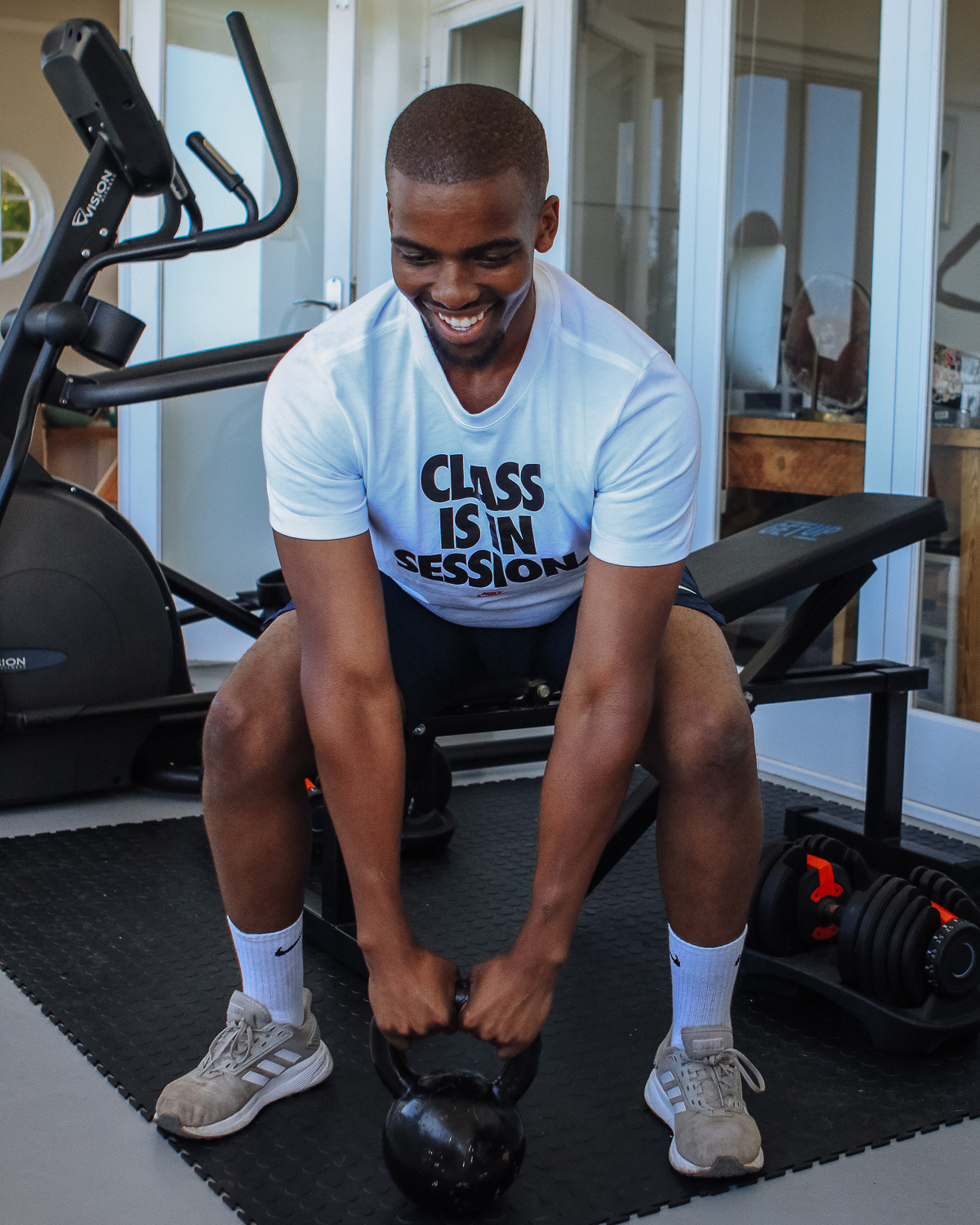 One of the most effective of all the supplements I know of – everyone loves this product …
You'll find it here.
Two servings of Peak Endurance daily provide 100% of B1, B2, B3, B5, B6, and B12.
…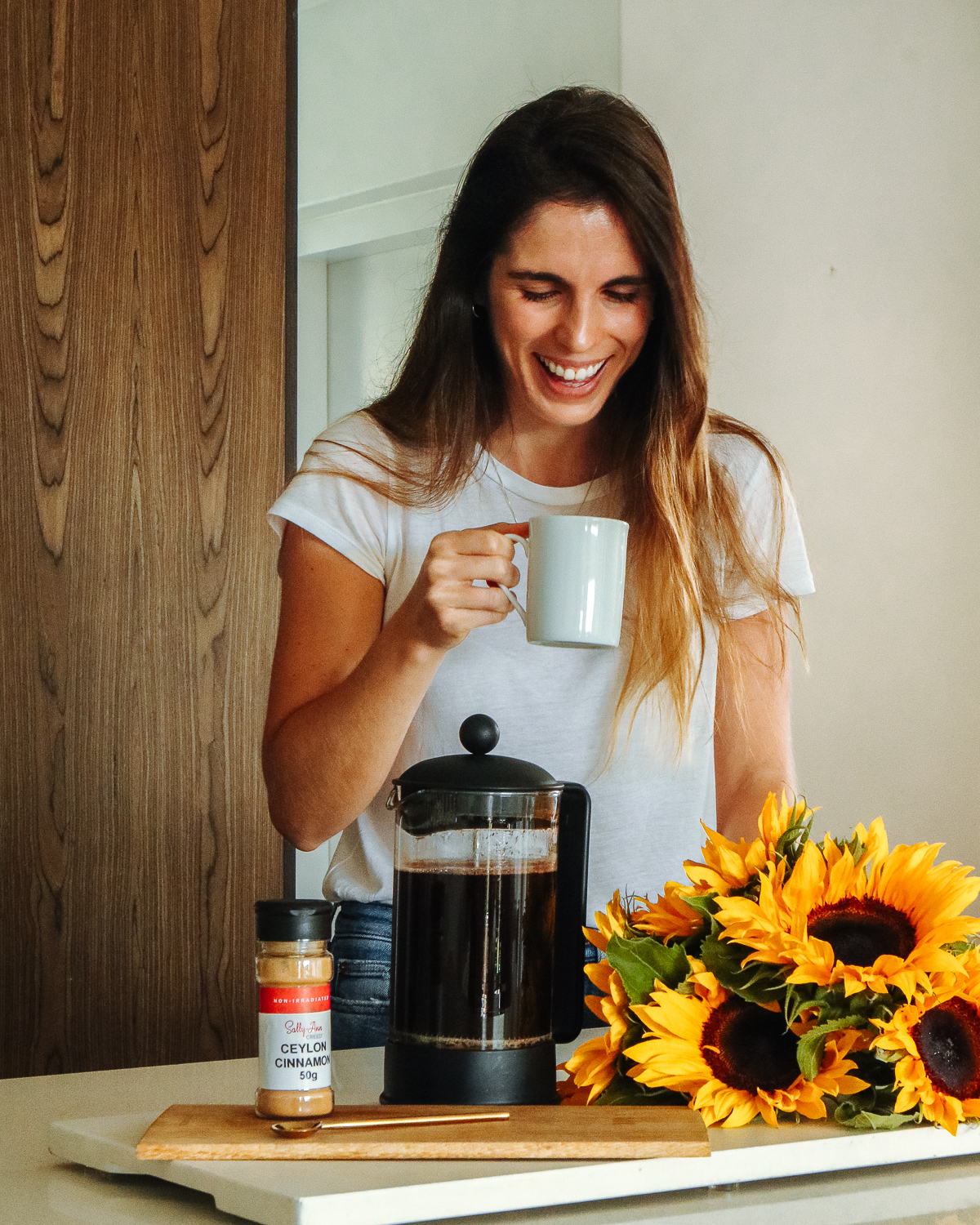 A WEIGHT LOSS SPICE OF NOTE:
One of the most well-known spices to aid in weight loss is cinnamon. Here's how it works:
1. Controls insulin levels (which means less fat is stored)
2.…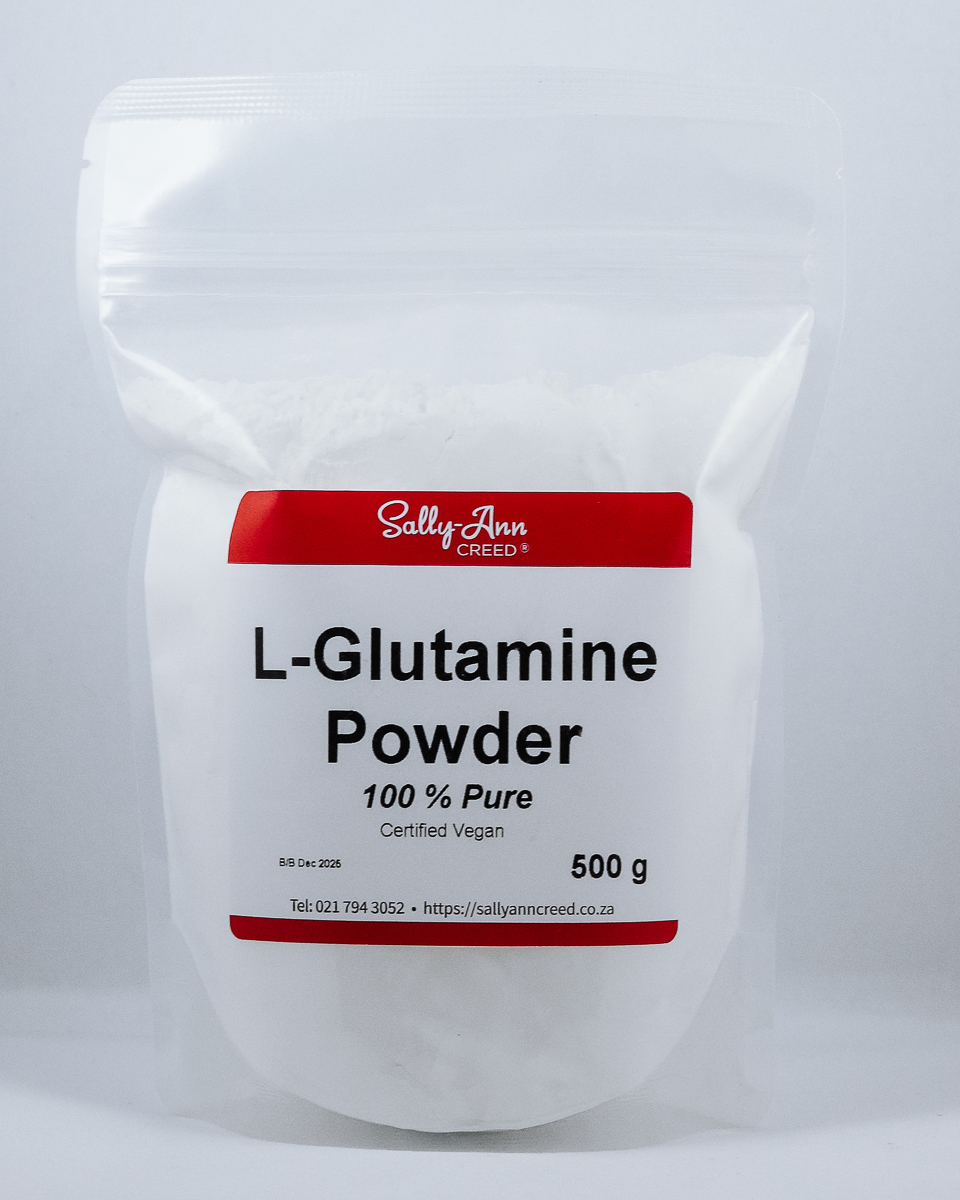 How Glutamine Helps Weight Loss and why it's ALSO important for overall health
As the most abundant amino acid in the body it is an energy substrate for most cells, but especially the intestinal epithelial cells and immune cells.…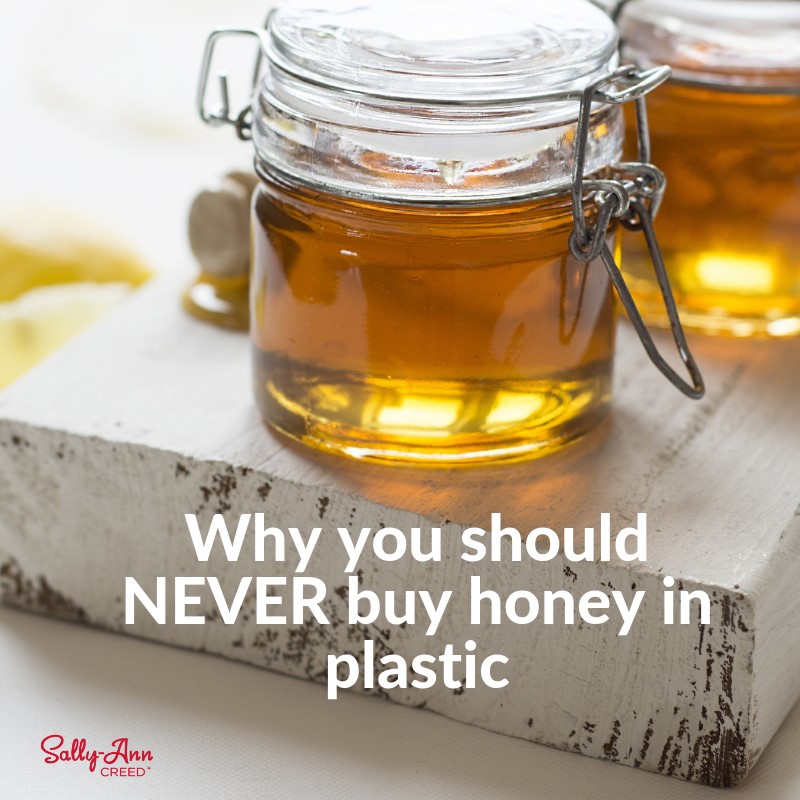 Let's face it – you can't beat glass. Even "food grade" plastic can leach chemicals and odours into your honey and there is a lot of research that shows it probably does. To me, a glass jar is a sign of QUALITY.…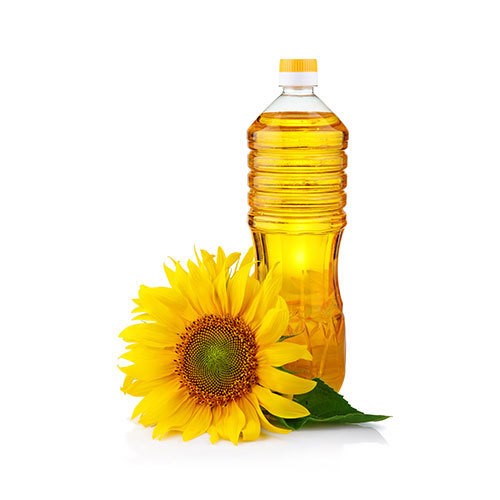 I have written about Sunflower oil many times so here's one more time. You won't escape Sunflower oil if you live in the western world. It's cheap, freely available and found in every restaurant (and sadly a lot of homes) but is it healthy?…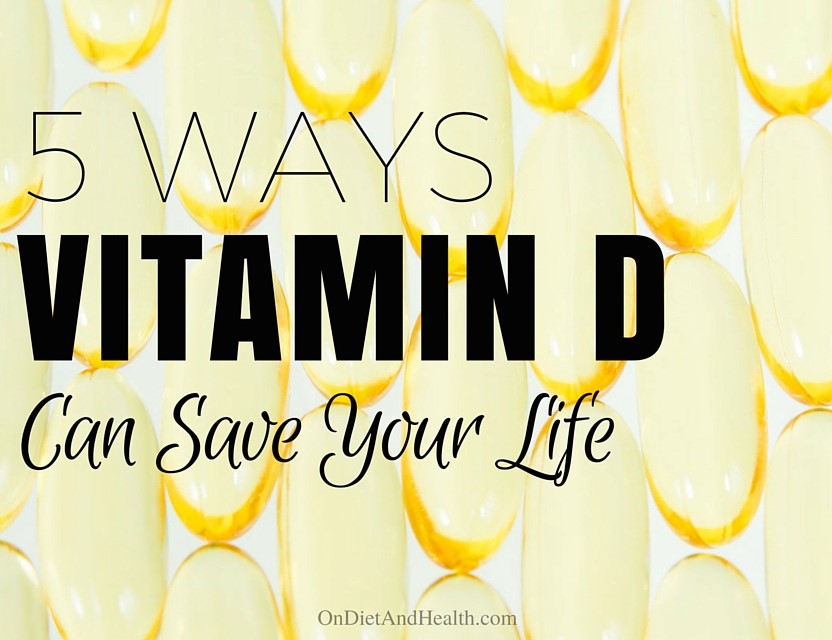 Yes, I believe vitamin D can save your life. Vitamin D is a true superstar which affects so much more than bones and teeth, such as the brain, immune system, hormones, cancer prevention and gene expression which all rely to some extent on Vitamin D.…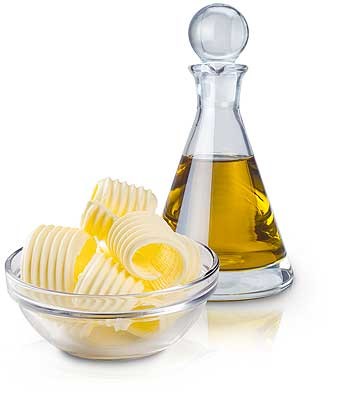 There is so much confusion today about fat but what we do know is fat is not the enemy.
Here are some GOOD fats you can use for different cooking methods:
SAUTEING AND COOKING
Use heat-stable, saturated fats – animal fats which do not oxidise or get damaged by heat. …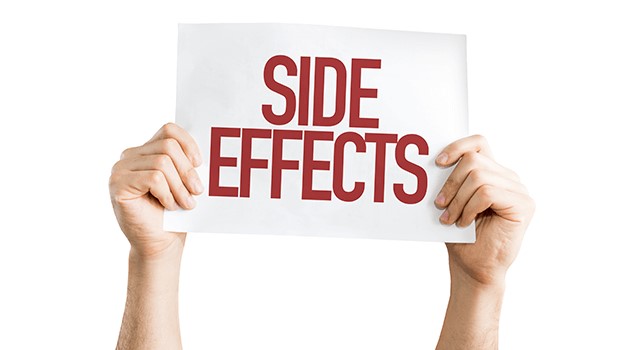 I am still amazed every day by what my utterly amazing brand of Pure Hydrolysed Collagen I am bringing in is doing for me and for thousands of people around the country. It's become so effective that many doctors are referring patients to this brand (which is the fastest growing brand of collagen in the country) but there ARE side effects!…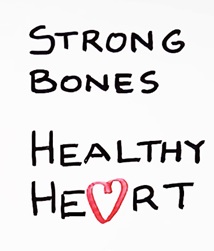 You're probably wondering why I have two different kinds of oral magnesium now – the powdered Magnesium Citrate vs Magnesium Chelate Premium. Apart from the fact that some people like powders and others like capsules there are some subtle differences.…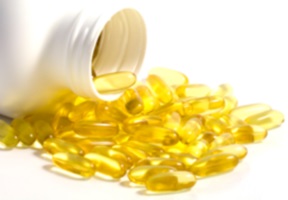 According to Harvard research, this deficiency is one of the top 10 causes of death in USA. Omega-3 decreases risk of heart disease and stroke, depression, hypertension, ADHD, joint pain, arthritis, eczema, infertility, miscarriage, raised triglyceride levels (a heart disease marker) and dozens of other serious conditions.…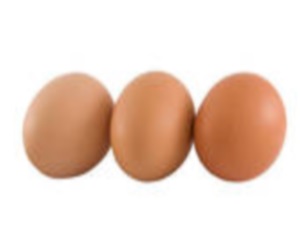 I have to say the thing that really upsets me is to see people throw away a valuable, nutritional powerhouse in the egg yolk, and eat the useless egg white.  It's sacrilege! People are just so confused about eggs as a whole (no pun intended), so let's have a look at the science behind eggs.…
Have you had a test recently for insurance or as part of a medical aid programme and been told you have NAFLD?
You probably got (or should have got) a 'fasting metabolic panel' where your blood sugar, electrolytes, kidney and liver function is assessed.…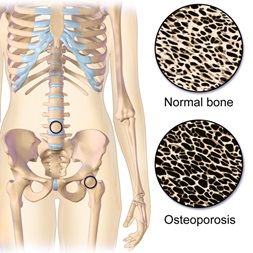 It is a crippling, relentless condition which often leads to immobility, horrible drugs, and frequently due to falls and their complications in the elderly – death.  Your bones start to lose density at the age of 25 when they have reached their peak, so keeping your bones strong throughout your life is very important.…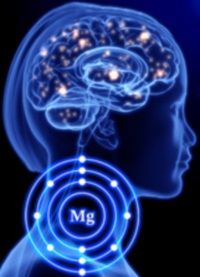 Magnesium
You may know by now that magnesium is involved in over 300 enzymatic processes plus it is present in every single cell of the body, and is important for your brain to your heart rhythm, lung function, bone density and much more including regulating blood glucose.…
Say what?
Now that I have your attention – I'm going to tell you about a new strain of bacteria which quite literally, can help you lose weight!  Have you ever heard of Akkermansia muciniphilia? …
This story starts with an unexpected main character so-called "bad" cholesterol. First we have to establish at the outset there is no such thing as 'bad' cholesterol.
ALL cholesterol is good.
Cholesterol has NEVER been the cause of heart disease.…
Life without a Gallbladder
The gallbladder is a little sac which lies between the two lobes of your liver and stores bile made by the liver.  It's not useless and should not be removed unless under dire circumstances. …
Make no mistake about it – diabetes is a SERIOUS medical condition.  Many people think that this is something where they have "a little sugar" in their blood – it's SO much more than that! …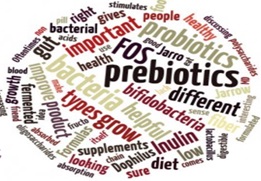 You've heard of PRObiotics – the beneficial bacterial population in our bodies, but what about PREbiotics?
Prebiotics are found in certain foods and are essential for increasing and feeding our healthy beneficial gut flora which go to make up our microbiome – that nine-tenths of who we are – but we simply do not get enough. …
We know there is no such thing as a panacea, but Berberine comes pretty close if you are suffering from:
Diabetes
High blood sugar levels
Insulin resistance
NAFLD
PCOS
Hypertension
Dyslipidemia (raised cholesterol etc)
Weight gain
Abdominal obesity
Even cancer, Parkinson's or Alzheimer's it seems are responding in some preliminary studies.
…
Is your thyroid underactive?  It seems every second person, especially women, are really battling with this pandemic right now. We need to know how to Nourish a health thyroid gland!
If you aren't sure, or haven't had a test, some of these symptoms may apply if you have hypothyroidism:
Battle to lose weight
Edema – water retention
Depression
Abnormal menstrual cycles
Dry skin
Sluggish, lack of motivation
Chronic constipation
Poor digestion
Easily fatigued, tired and sleepy
Poor circulation
Cold hands and feet
Hair loss, thinning hair
Hormonal imbalances
High cholesterol
The Role of Protein
If you think this may describe you, consider the role protein plays in keeping your thyroid healthy. …